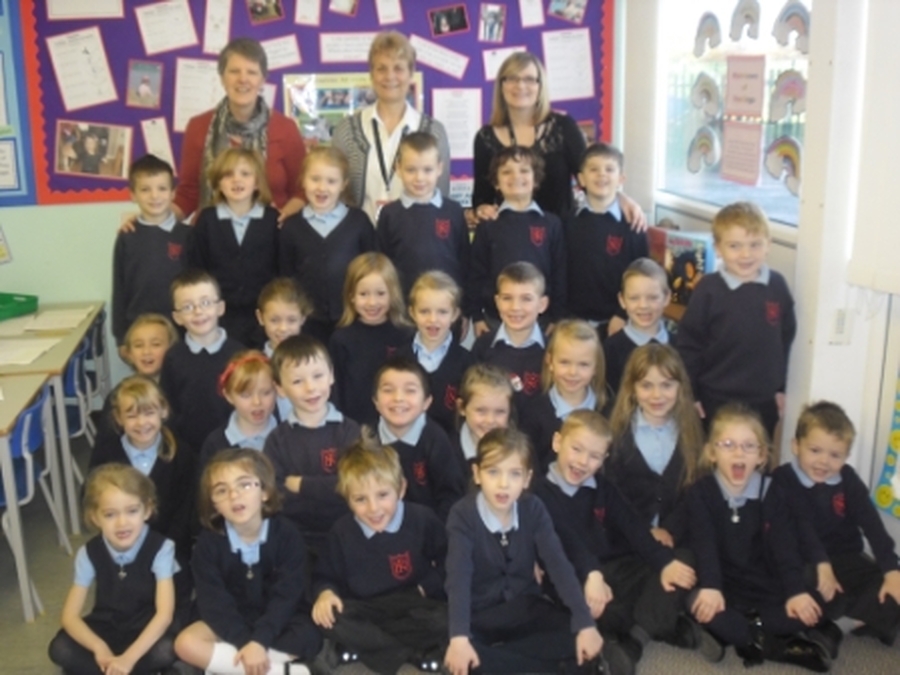 Year 1/2
Welcome to our class page. Our class teacher is Miss Curtis
Our Class Vision
We would like our classroom to be bright and colourful. We will all try to keep our classroom neat and tidy. We will always try and do our best work. Everyone is going to be friends and kind to each other. We will always be polite and helpful. We want to have a lot of fun!!!!
In the Autumn term, our class was lucky enough to plant some very special trees around our school field as part of national tree week. One very special tree was called The Royal Oak, as part of the Queen's Diamond Jubilee year
Self Portraits
In class 1/2 we did some self portraits. Look at the pictures, can you spot any body you know?
Thank you for the delicious cake!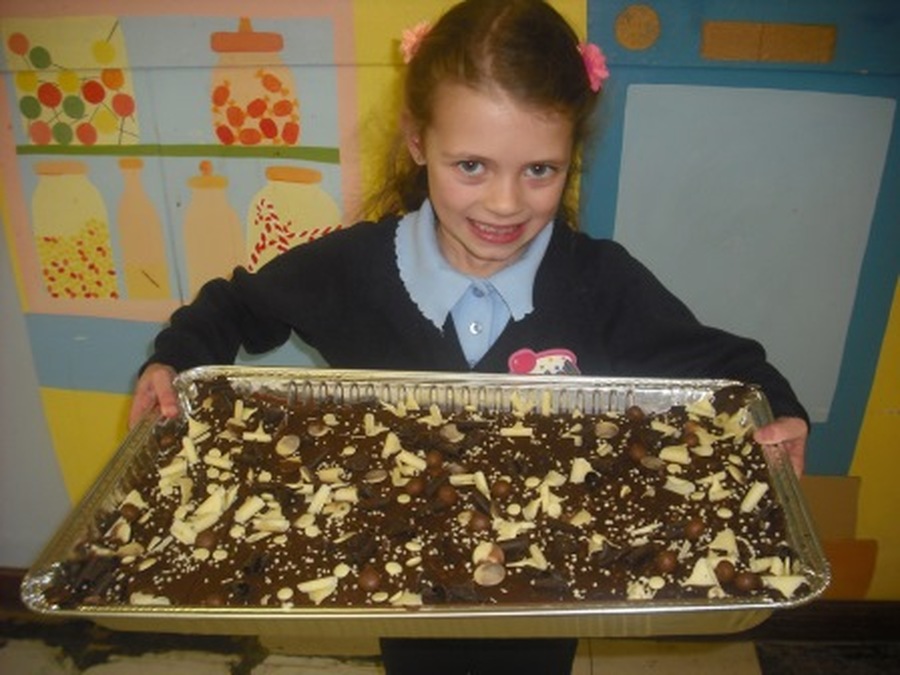 Trip letter (copy of letter)
Dear Parent/ Carer
We are planning a trip for all the children in Class 1/2 and Class 2 to Meanwood Valley Urban Farm on Tuesday 25th June (after the Spring Bank vacation). The visit to Meanwood Valley Urban Farm is to support a variety of work that the children have been studying during this term across the science curriculum. The children will get a chance to take part in field work activities including work with mini-beasts and pond dipping. The urban farm is an amazing venue run to the highest standards and is extremely popular. We believe that it would offer the children a wonderful opportunity to discover and understand more about a hidden world that is all around them.
The children will need to arrive at school for 8.30am in order for the coaches to leave promptly at 9.00am and is planned to return back to school at about 3.15pm (depending upon traffic in Leeds and on the motorway). Please arrange for your child to be collected at this time.
Each child will need to have a packed lunch which should include two drinks (no glass bottles or sweets please). Children should not wear school uniform, but suitable clothes for exploring the countryside on a school trip. The staff at Meanwood Valley Urban Farm take the children out in most weather conditions and so it is important that the children are warm and dry. The children need a warm jumper, a raincoat and suitable footwear (if possible wellingtons –but please don't buy them just for the trip).
School will be subsidising the trip, but it will be necessary to ask for a voluntary contribution of £9.50 per child. There is no obligation to contribute and no child will be omitted if the visit goes ahead, but it is necessary to have full contributions in order to cover some of the cost. Could we please have a £1.00 deposit as soon as possible with the remaining money £8.50 payable by Monday 17th June 2013.
Dinner money for week commencing 24th June will be £7.20
Please return the attached permission together with the deposit in order for your child to take part in the visit.
Yours sincerely
Mr Nayler
Head of Infants
......................................................................................................................................................
I would like my child ............................................ to take part in the visit to the Meanwood Valley Urban Farm on Tuesday 25th June and enclose a £1.00 deposit.
Signed......................................... Parent/Carer