Bonfire 2015
In foundation stage we enjoyed learning all about bonfire night.
We made a bonfire using our hands to make flame shapes.
We made collages exploring using different media and materials.
We have also focused on developing our fine and gross motor control using the keyboard and computers in the ICT suite. Here is a selection of our learning displayed in our class.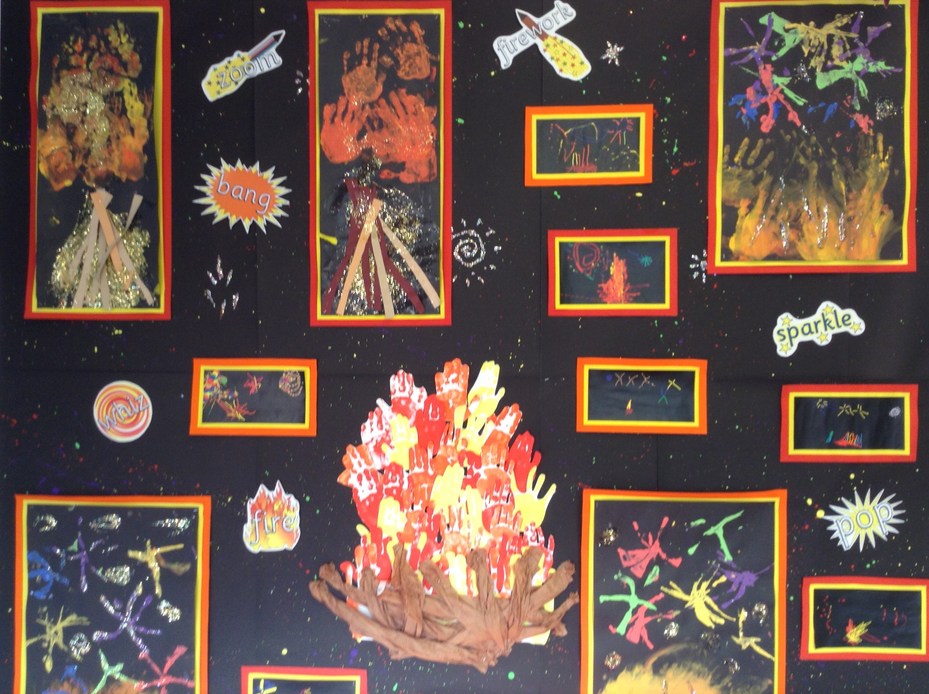 We also went to the bonfire at school. Alesha won the Burn the Guy competition in Foundation Stage. We enjoyed watching all the Guy's burn.