Welcome to the Foundation stage
Here you will find information about what is happening in our class, what we are learning and how well we are getting on.
Meet the staff
There are lots of staff in our foundation stage:
Miss Stoker~ Lower foundation stage teacher and foundation leader
Mrs Fawcett~ Upper foundation stage teacher and Assistant head teacher
Mrs Southern~ Upper foundation stage nursery nurse
Miss Kelly- Lower Foundation stage nursery nurse
We also have Mrs Dawson, Miss Malkin and Miss Jenkinson working in Foundation stage to support children's learning.
In Foundation stage we have Golden rules that we follow. These are displayed in our class for all children to see and we support all children in following these. This is a picture of our display: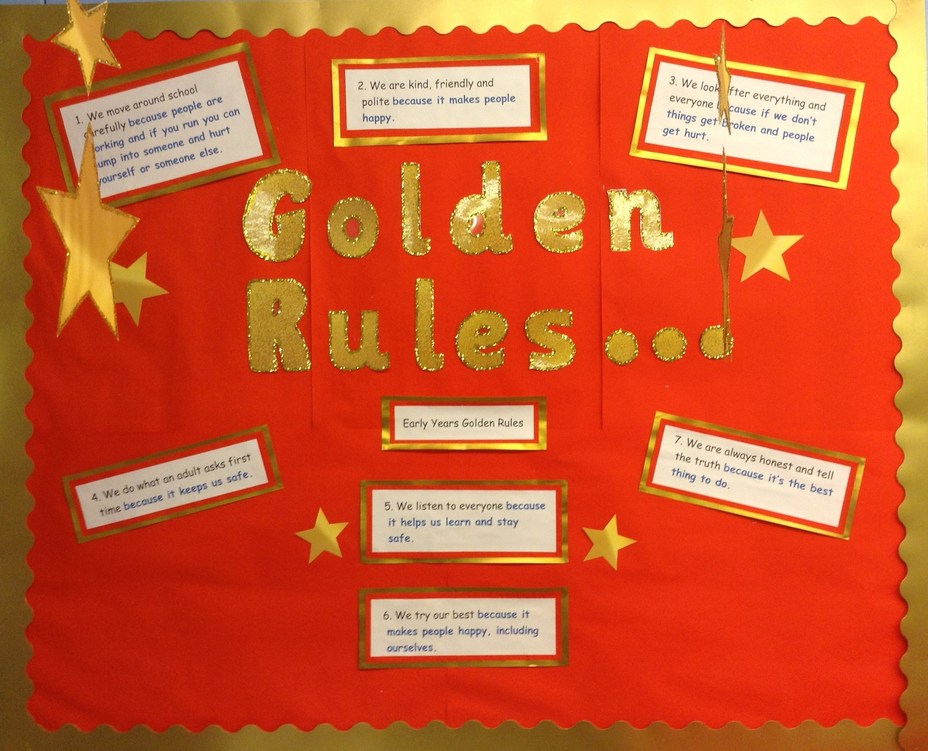 Autumn 1
This half term we are learning about ourselves. Children will be making portraits of themselves and settling into their new classes. Upper foundation stage children will have PE on a Tuesday and Friday morning- please make sure PE kits are sent to school with your child.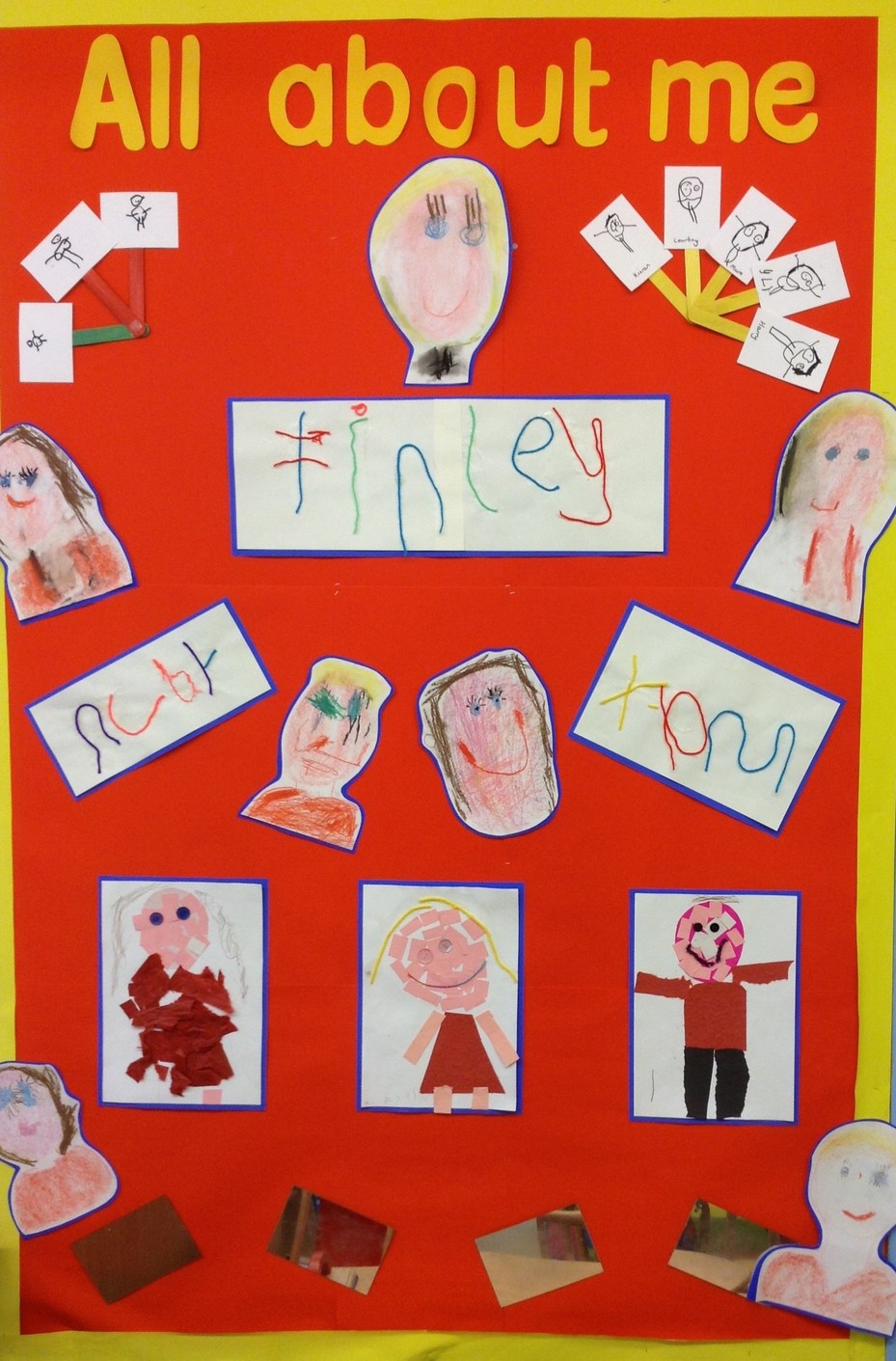 We are currently building a mud kitchen and are hunting for spare pallets and old scaffolding planks. If you have either of these that you would like to donate to school please get in touch.
Autumn 2
We are learning all about dinosaurs. Here is some of the work we have produced and some of the areas we can learn all about dinosaurs and their habitat.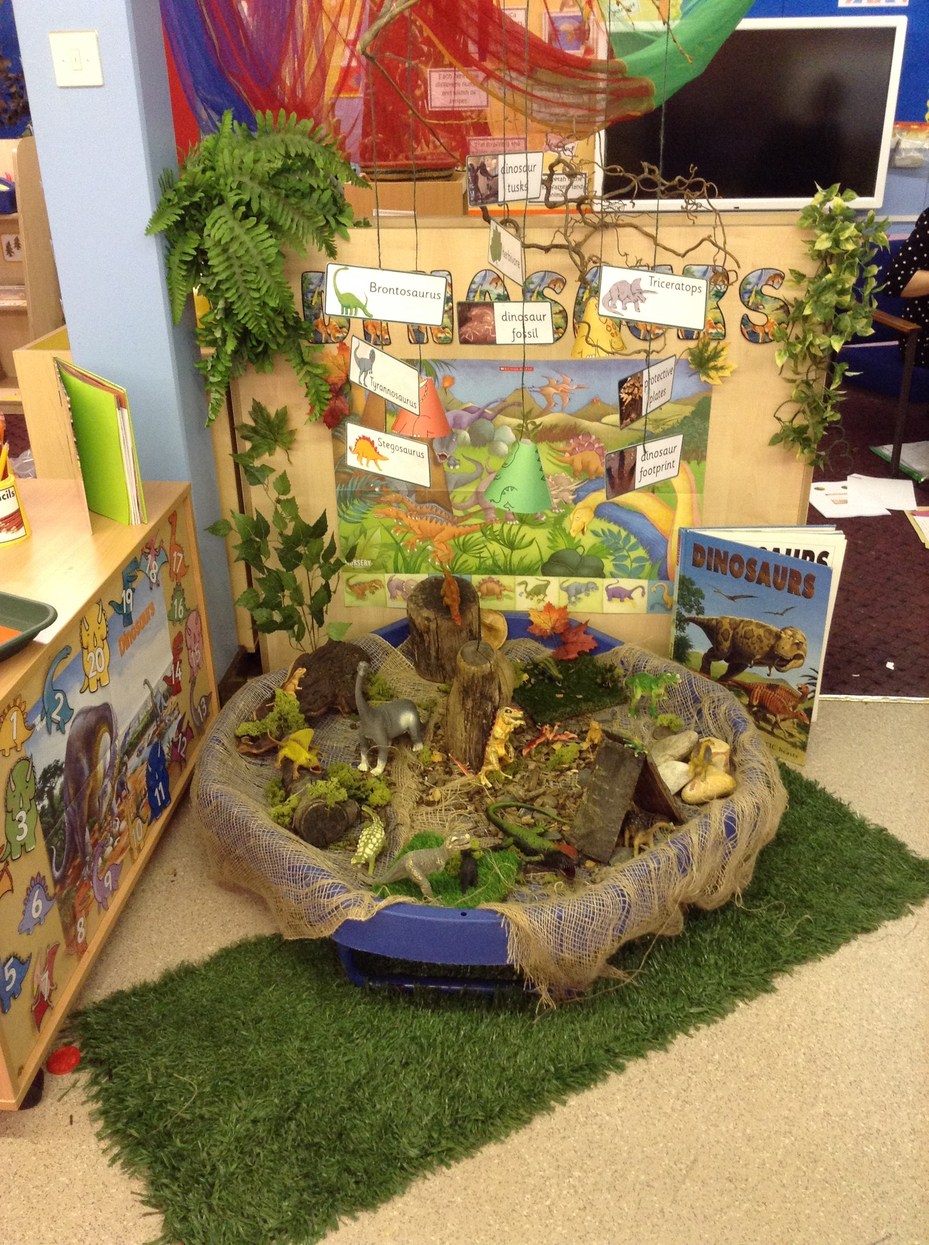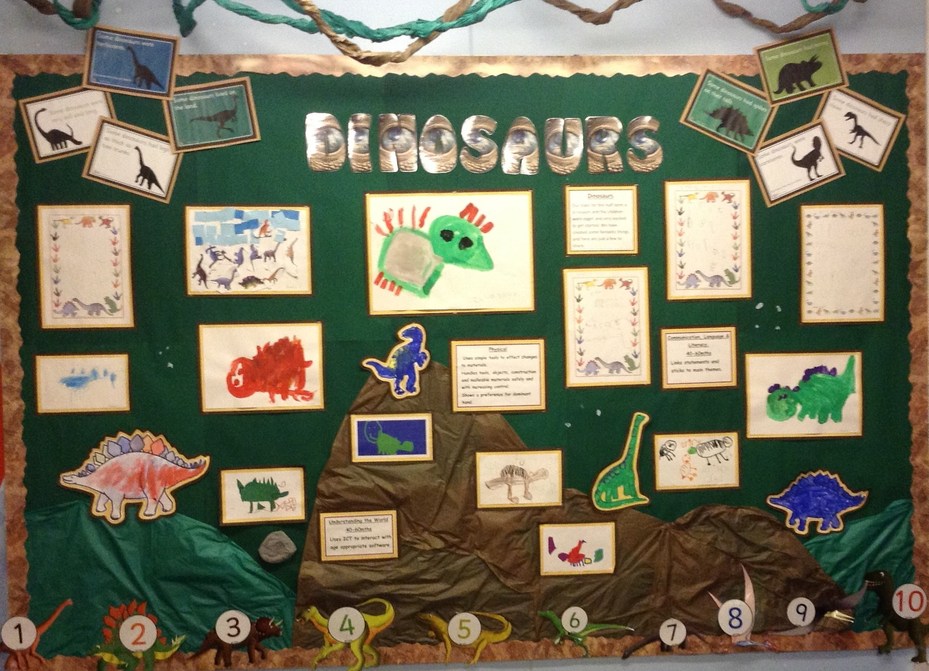 Bonfire night- click here to look at pictures from our school bonfire.
Spring 1
This half term we are learning all about toys. Children will be sharing their favourite toys through this half term. If you have any toys from when you were young that you are happy for us to show the children please bring them in and pass them onto a member of Foundation stage staff.
We read Kippers Toybox-children painted characters from the story and drew and wrote about their favourite toys.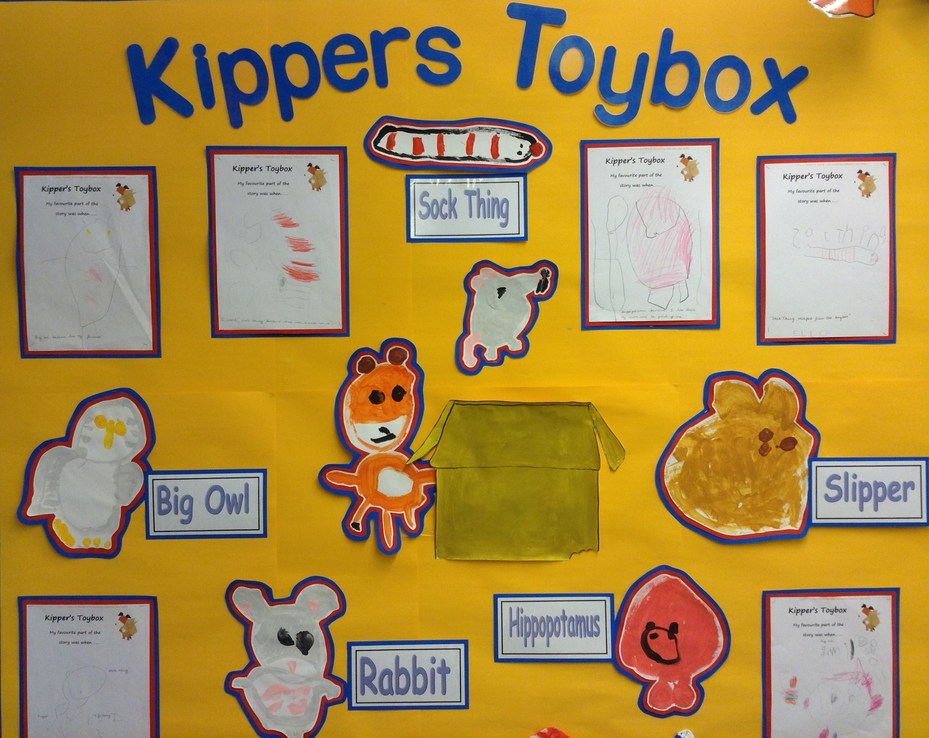 We also read Harry and the Robots. Children learnt about how robots help in lots of different ways and made their own box craft robots. They also made robots using different shapes and wrote about the story. Here is some of the work produced.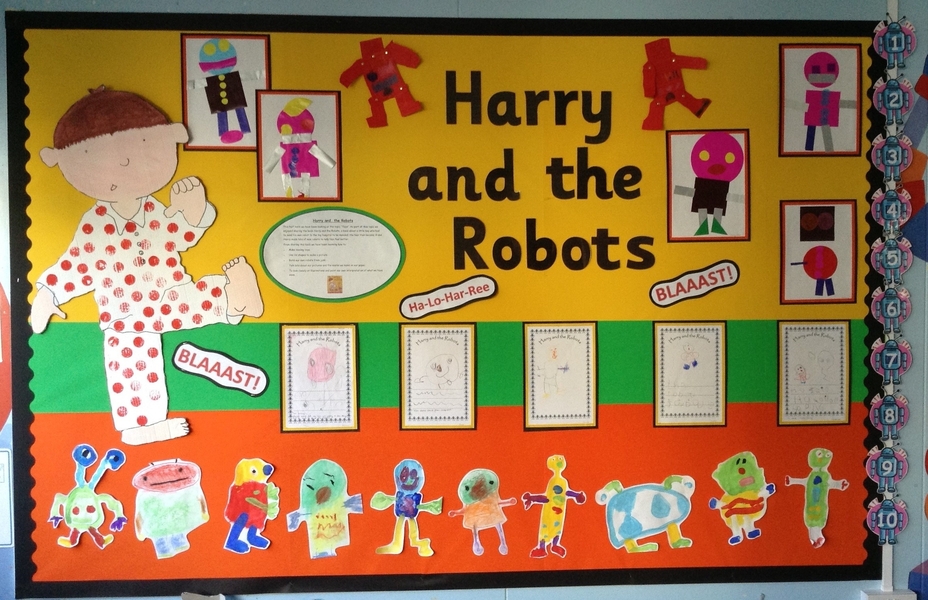 We also have new starters in Lower foundation stage and want to wish them a warm welcome.
Spring 2
This half term our topic is MAGIC! We are starting by reading the story 'The magic porridge pot'.
We really enjoyed French day when our families came into school to see some of the work we do.
We also enjoyed science day where we made paper aeroplanes and catapults when learning about different forces.
Dates for the diary
Monday 4th January- Spring term starts
Thursday 4th February~ Upper foundation stage trip to Eureka
Friday 5th February~ school closes for Spring half term
Monday 8th-12th February~ school is closed
Monday 15th February~ School re-opens for Spring 2.
Wednesday 17th February- French day in school
Summer 1
Welcome back after the Easter break.
This half term our topic is Spring and Transport. Please read our summer newsletter here.
Dates for the diary this term:
Tuesday 12th April~ school photographs
Monday 2nd May~ school closed for Bank holiday
Thursday 5th May~ school closed for inset day
Friday 6th May~ school closed for inset day