PE will be on Monday mornings (indoors) and Friday afternoons (outdoors). Please ensure that children have PE kits in school all week.
Class F1
Welcome to our class page! This will give you the opportunity to find out important information about your child's learning. There will be some information for you about our current topic as well as photographs so that you can see how much fun we have in school!

In our class we have two adults every day. Miss Clapison and Mrs Cartwright. The class is supported by Mrs Powell and Mr Smith on Tuesday afternoons and Wednesday mornings whilst Miss Clapison is doing lesson preparation, planning and assessments.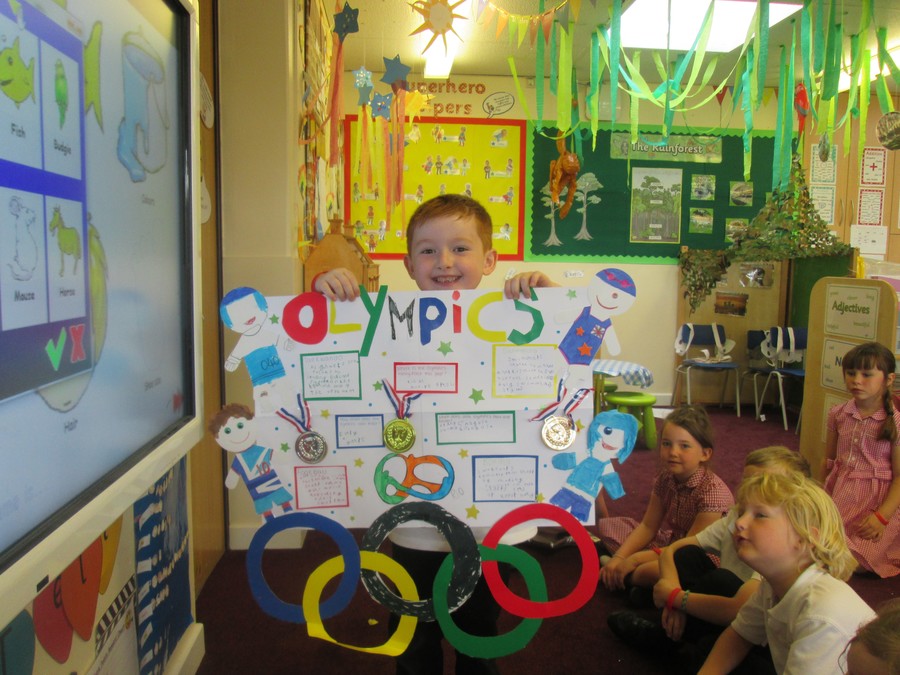 Well done to everybody for the fantastic Olympic homework you did over the half term. Such a lot of hard work went into it and it has made a fantastic display. A huge congratulations to Dylan, though, who was the overall winner. Fab work, Dylan!
We are enjoying learning about the Olympics and have had the chance to take part in some fantastic sports. These include athletics, discus, shotput, javelin and long jump. We have also taken part in an amazing assault course, where we got very wet and faced our fear of heights on the scramble net.
Mrs Cartwright and Miss Clapison had a race on the assault course. Guess who won...
Happy 90th Birthday Your Majesty!
On Friday 10th June we celebrated the Queen's 90th birthday with a special royal picnic. Unfortunately, due to the British weather, we had to have it inside, but it did not spoil our fun.
Skipping Fun
On Monday 6th June we had a whole day of skipping in preparation for our sponsored skip on Tuesday 28th June. All classes participated and we all learned some new skipping tricks. The children all thoroughly enjoyed the event.
Look how much fun we had!
World Book Day!
We had a great day on our World Book Day! Everyone looked amazing in their costumes. We listened to lots of stories and we each received a £1 book token so that everybody was able to buy a book at the book fayre.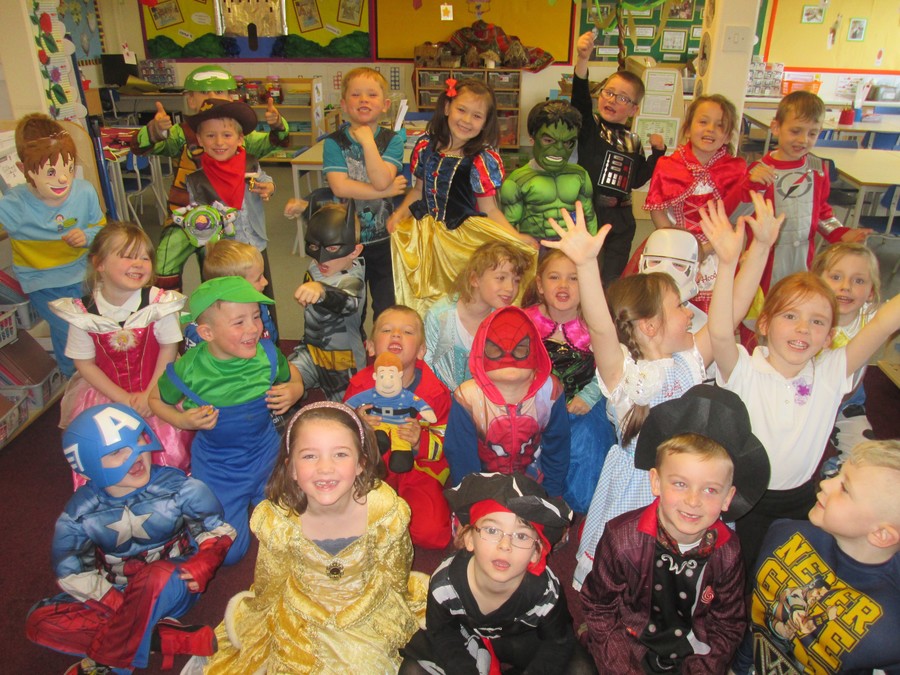 Weather
This half term we have been looking at the weather in more detail. The children have made some fantastic tools for measuring the wind speed, wind direction and also to see how much rain has fallen. (A lot!!)
Forest Schools
We have all been enjoying taking part in Forest Schools, and have been lucky with the weather so far! The children have been building shelters in the trees, which were all tested with a bucket of cold water to see if they were waterproof. We only got a little bit wet!
The children have also been cooking chocolate orange brownies outside on the camp fire!
French Day
Look how much fun we had on our French Day. Thank you so much to all those who helped out! Competition for the tallest Eiffel Tower was fierce and I'm sure you'll all agree that they look fantastic!
The challenge of the morning, was to design and construct a castle using a range of materials. It was an amazing morning and the finished castles were fabulous!!
Guy Fawkes Competition
All the entries were fantastic but well done to Manny who was the overall winner in our class.
Look at the fantastic MacMillian Hats made by the children in our class. Thank you to everyone who entrered the competition, the hats were fantastic !
Autumn Term Classroom Display