Welcome to Class 3/4
Welcome to our class page.
The teachers in Class 3/4 are Mrs Tonks and Mrs Oakland. We also have Mrs Jones and Mrs Hunter who work with us in our class and help us everyday. Also, Miss Knibb, Mrs Sharp and Mrs Croft support us during some of our afternoon sessions.
Our main topic this term is called 'Rocking and Rolling'. We will be looking at the Stone Age, daily life and art work.
During our Science lessons we will be exploring and investigating light and shadow. We will then move on to learning about animals, including humans and food chains.
Our Art/DT work will be based on our topic work. We will be creating cave paintings and prehistoric art.
Our learning in Music is based around singing and performing.
In our Computing sessions we will be learning how create codes and we will be looking at staying safe online.
In French we will be learning the days of the week, months of the year and the names of animals and pets.
Our RE topic is called 'Why do some people think Jesus is inspirational?'
PE
This half term we are fortunate to be having football coaching on a Wednesday. Please ensure your child has both their indoor and outdoor kits with appropriate trainers.
Year 3 children will also have PE on a Thursday whilst the Year 4 children will continue to go swimming.
Spellings
Spellings are given out on Wednesday and need to be learnt for the following Wednesday.
School library.
All children will have a visit to the library on Wednesday afternoons. Please look after your books and return them to school.
Water Bottles
Please make sure children bring their water bottles to school everyday.
Homework and Reading.
Homework will be given out on Thursday's to be completed by the following Tuesday. Please check your child's homework diary or book/folder for more information.
Also can you please try to listen to your child read at least 3 times a week.
Rio Olympics
We have had an amazing time learning about the Rio Olympics. We have had a drumming workshop, we learned a carnival dance and took part in a brilliant assault course. Here are a few photos of us having fun!
Converting media.
(Media will continue converting in the background)
We are poets...and we do know it!
In English we have been looking at poetry and performing our own poems. We enjoyed acting out our poems using the success criteria of pace, volume, body position, actions expression and sound effects.
Stone Age Pinch Pots
We worked carefully to create our own clay Stone Age pots. We used the pinching method with the clay and painted them in typical Stone Age colours.
Cave Art!
We worked together to create amazing cave art. To make our art work 'authentic' we even went under the tables to experience what cave painting would really be like!
Cave Art - our final versions!
Book Day!
We all made a special effort to come to school dressed as a book character and we wrote about our favourite stories. We listened to stories by Ian Clayton and the Schools Library Service. Each child was lucky enough to receive a free book!
Science Week Fun!
Here is a selection of photos showing the fun we had during Science Week. We investigated different forces and worked with Featherstone Academy staff and pupils to create parachutes. Our parents were invited in to work with us too!
Reward Day Fun!
Here is what we got up to on our onesie and DVD day to celebrate our success of achieving the class target!
Leeds City Museum
Here are a selection of photos from our trip to Leeds City Museum. We had a fantastic day!
French Day Fun!
Here are a selection of photographs from our French day!
Many thanks to those parents who were able to attend.
PE with St Wilfrid's
This half term we have enjoyed gymnastics sessions with Miss Sinclair from St Wilfrid's School. Do you like our balances?
Forest School Fun!
Here are a selection of photographs from our Forest School work. We have enjoyed working in the great outdoors and creating some amazing art and design technology work with Mr Pearson.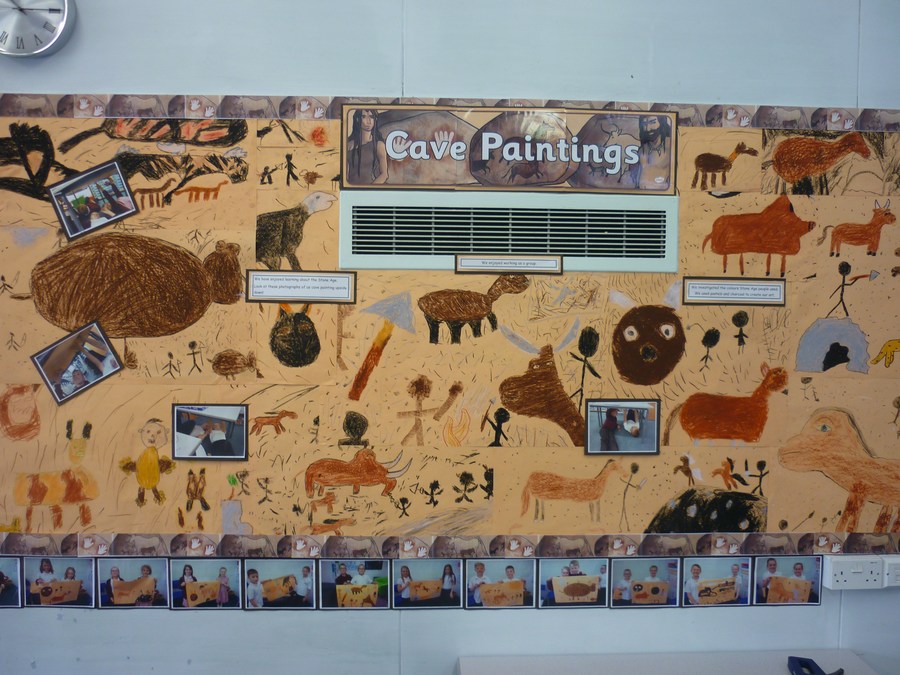 The children had great fun making 3D models of The Alps.
We all had a great morning on Dads' and Grandads' Day.
Year 3 trip to the Bradford Mandir
November 6th 2015
We all enjoy 'Find it out Friday' which involves solving maths problems and puzzles.
We had a wonderful treat from a special musician on his ukulele!!!!
Also some budding actresses performed their 'Road Safety' play during 'Road Safety Week' that they had written themselves. It was very informative and fun!!!! Well Done Girls!!
The children have enjoyed making and then playing their own Hindu Games based on morals and choices.