Show and Tell
Show and Tell is a fun way for the children to talk about their own interests, hobbies or belongings, developing language and communication skills. We will post as many Show and Tell stories as possible on this page.
If your child would like to do Show and Tell when it is their turn, the teacher will send home a letter asking parents to help them select something to bring into school for the following day.
Have a look at some of the Show and Tell objects children have brought in so far!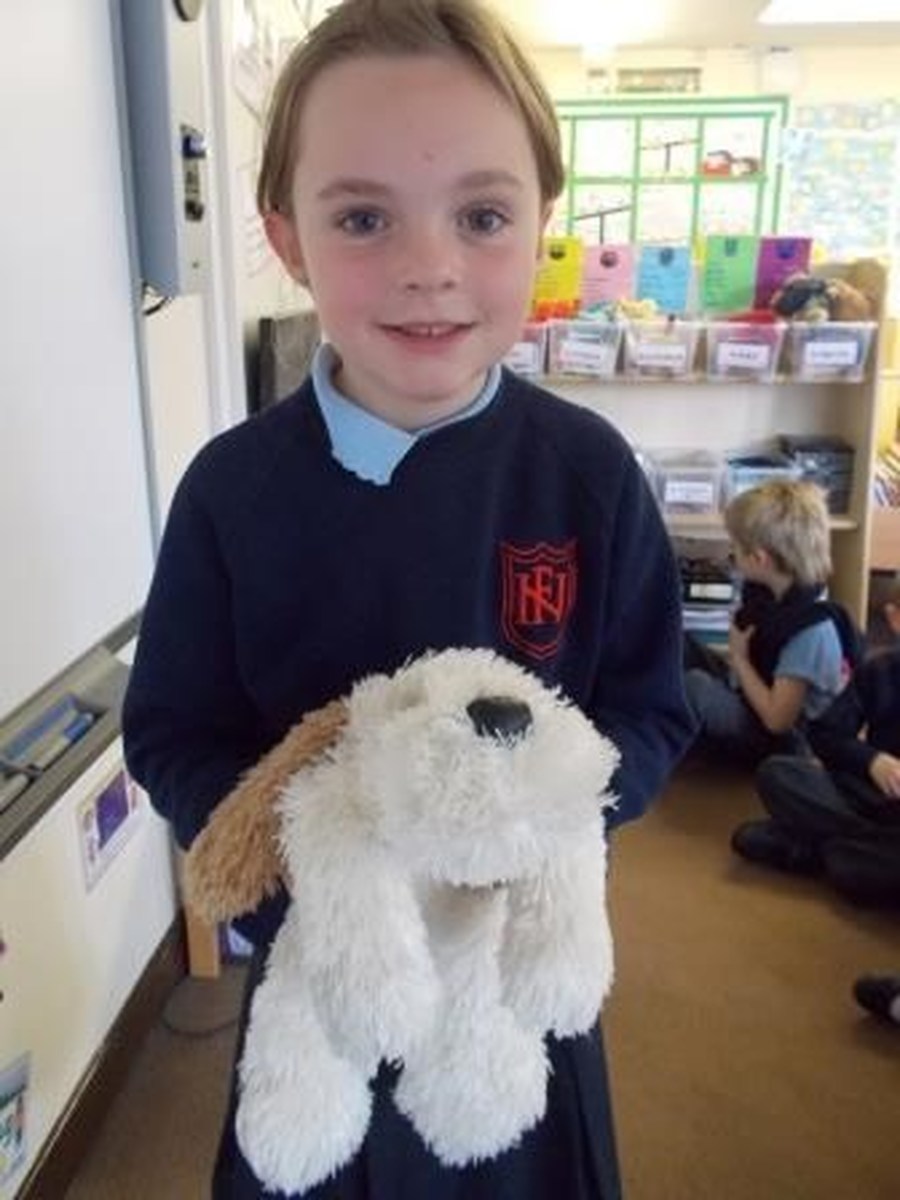 "Meet Ruff Ruff ! I like to take him with me everywhere I go"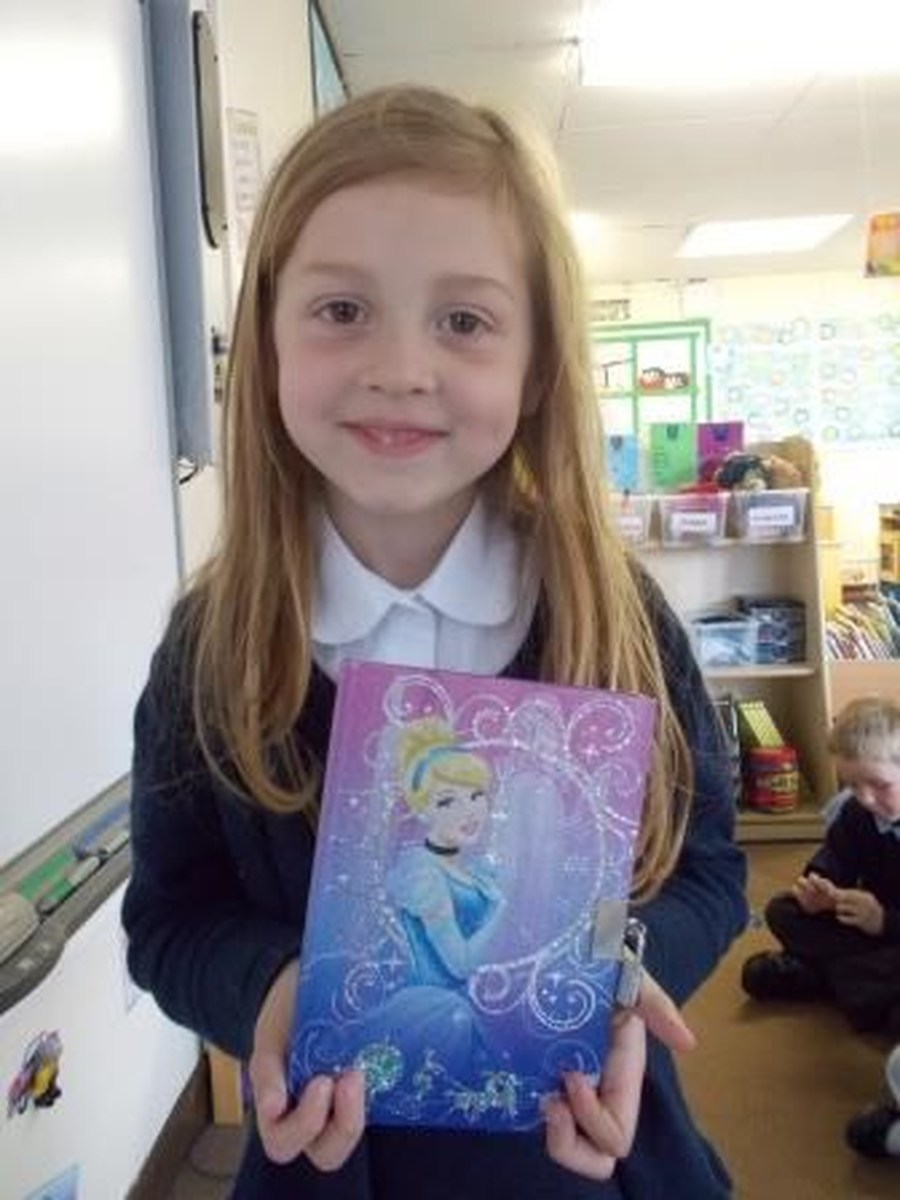 This is my secret diary. It has a key and a lock.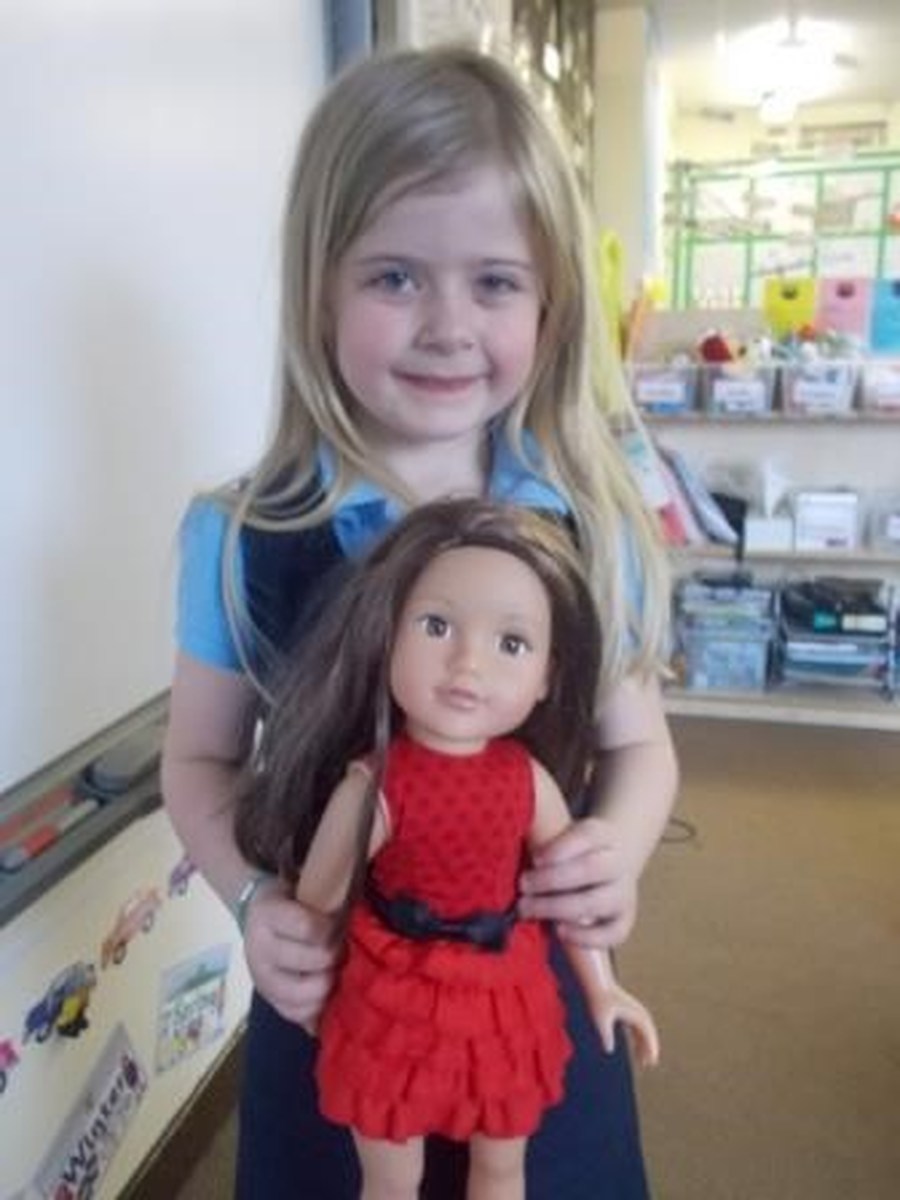 "This is Olidia. She has a red dress and long brown hair. She can move her arms and legs."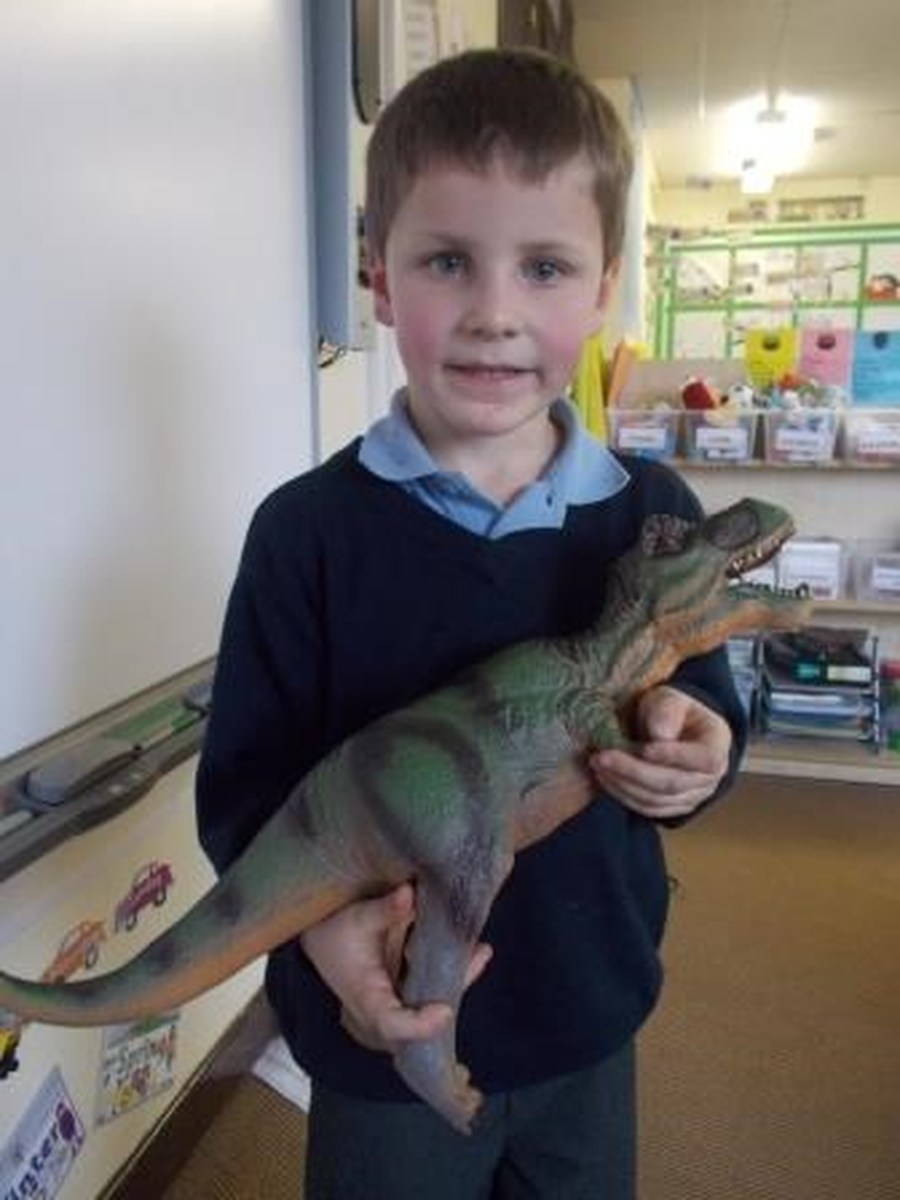 "The T-Rex has powerful back legs. It has sharp teeth and eats meat".
"Snow White even wrote me a letter. Do you know, the prince was a girl!"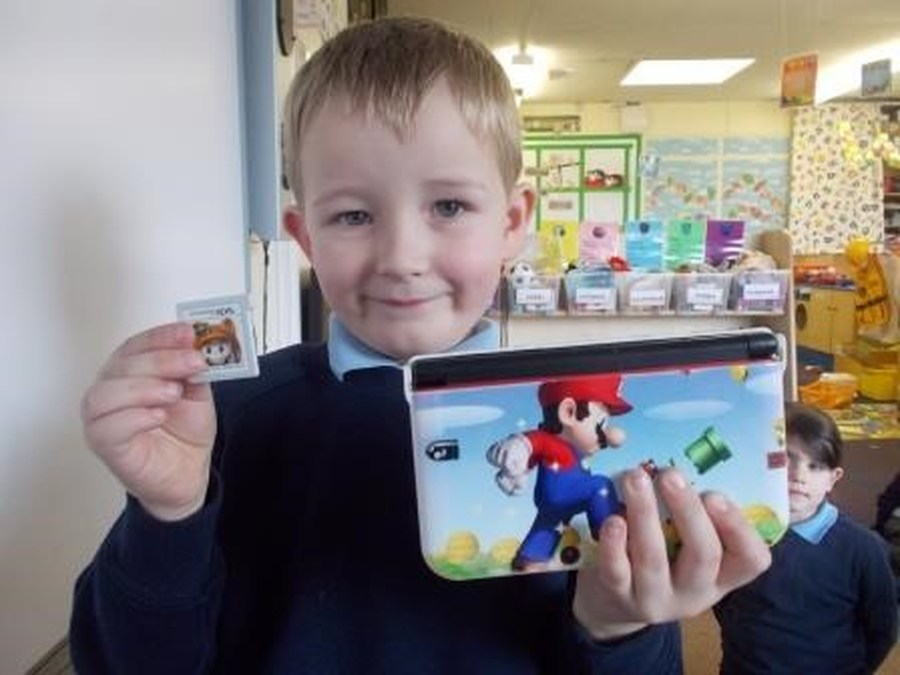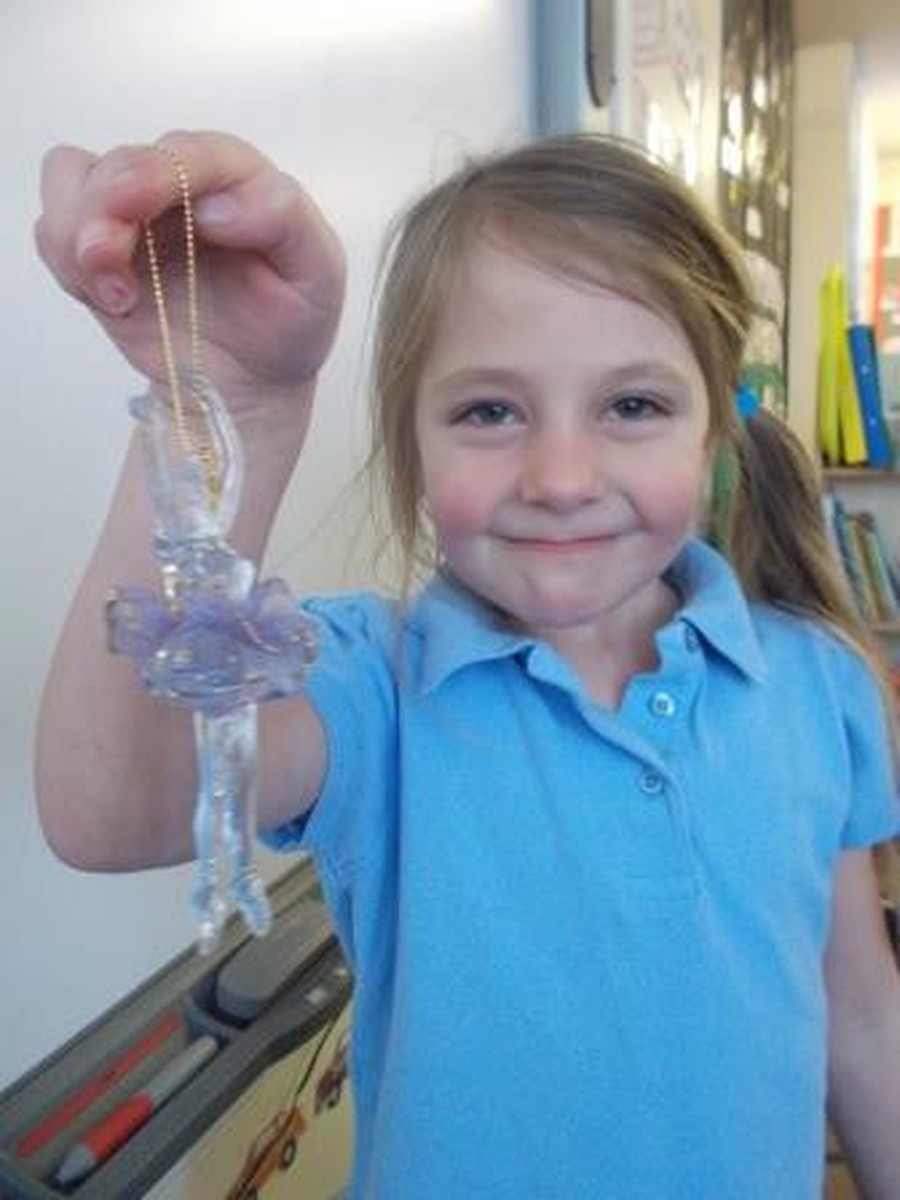 This was on my grandmas christmas tree. It is a ballerina!
This is a duck made of glass. This is a pink shell.
My Grandma and Grandad got me these when I went to Marineland.
"This was in the garden, I found it. Can you see it?"
"This is when my mummy and daddy got married........it was at chistmas time."
"My grandma gave me the flower fairy. She wanted me to have it because she knew I would look after it."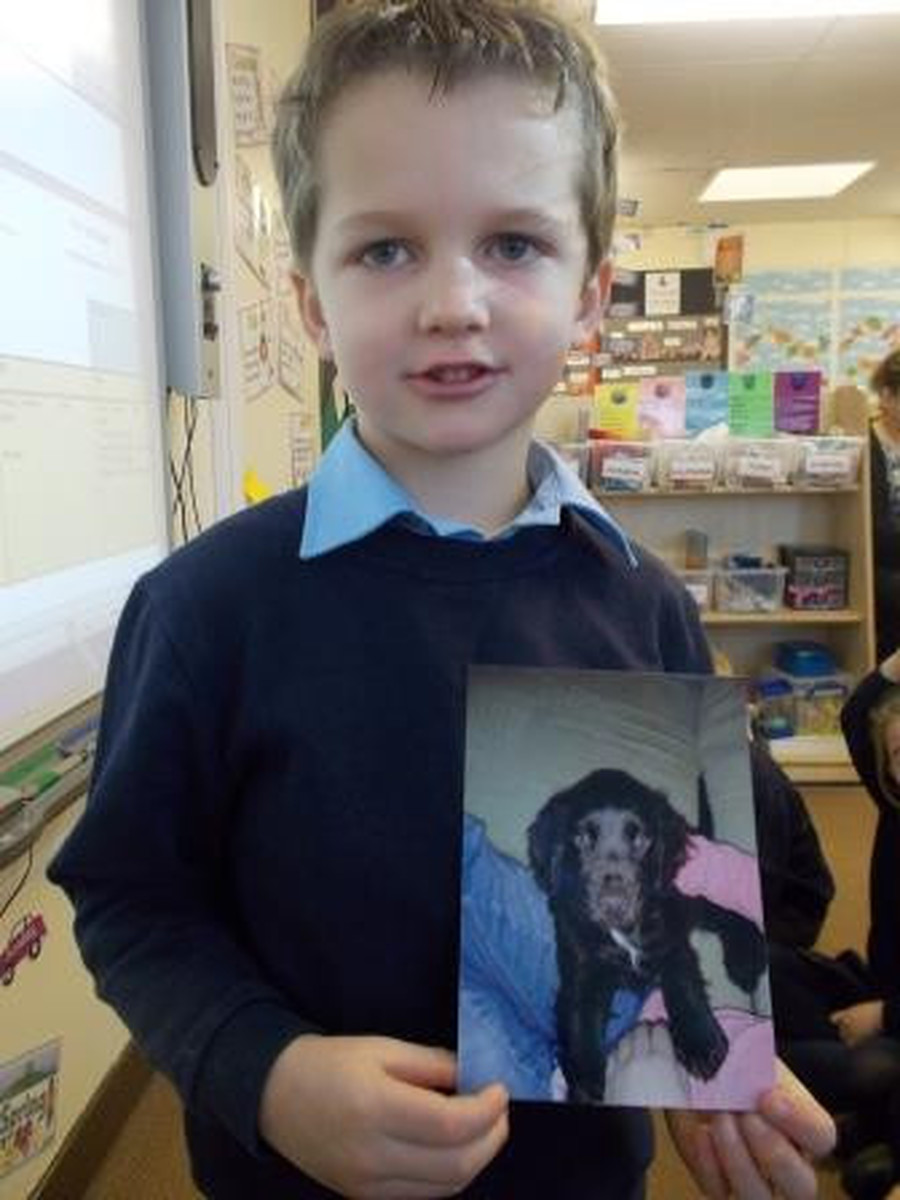 "These are very precious things from my grandma. I put them on my window sill."
This is a build a bear princess. I got it when I went to a birthday party. I had to make a wish but I have forgotten it now!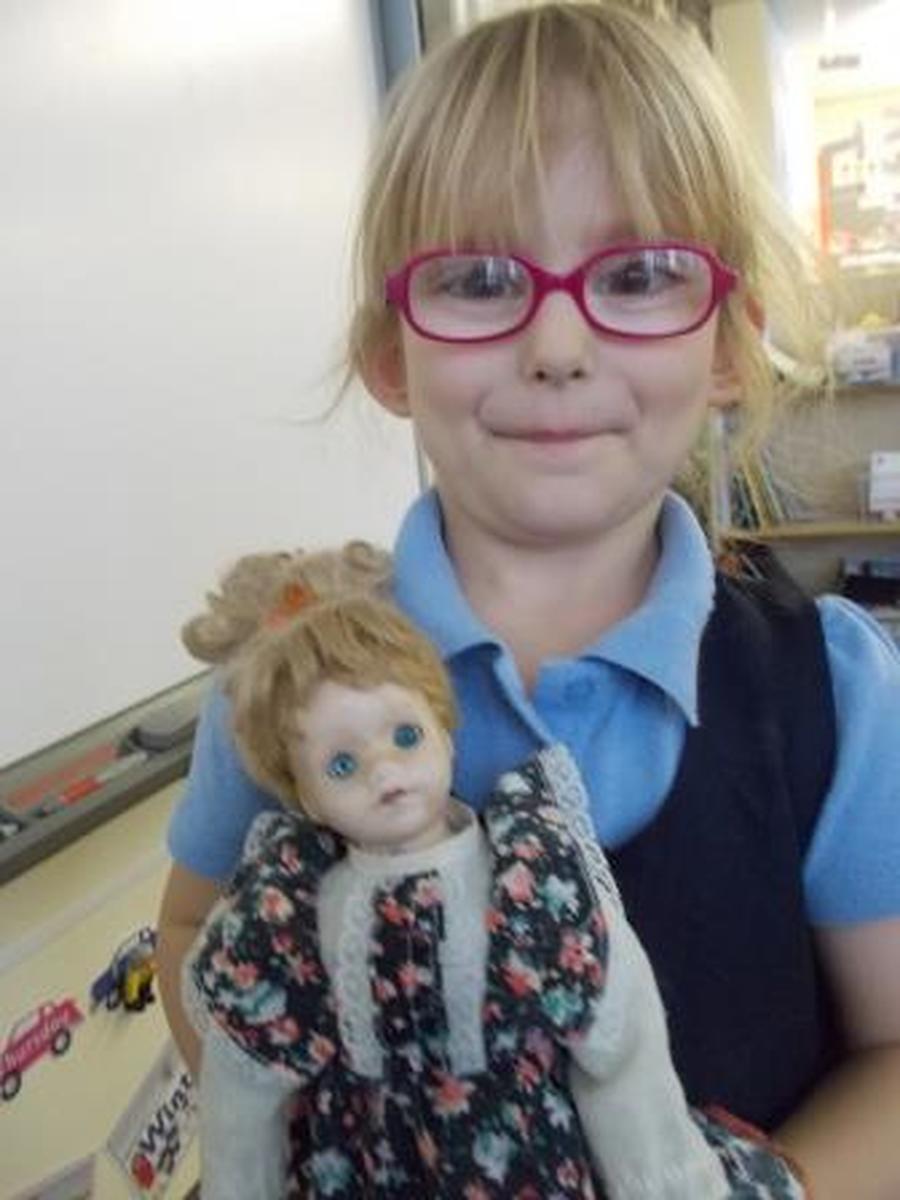 "This is my grandma's but she gave it to me. It is made of pot!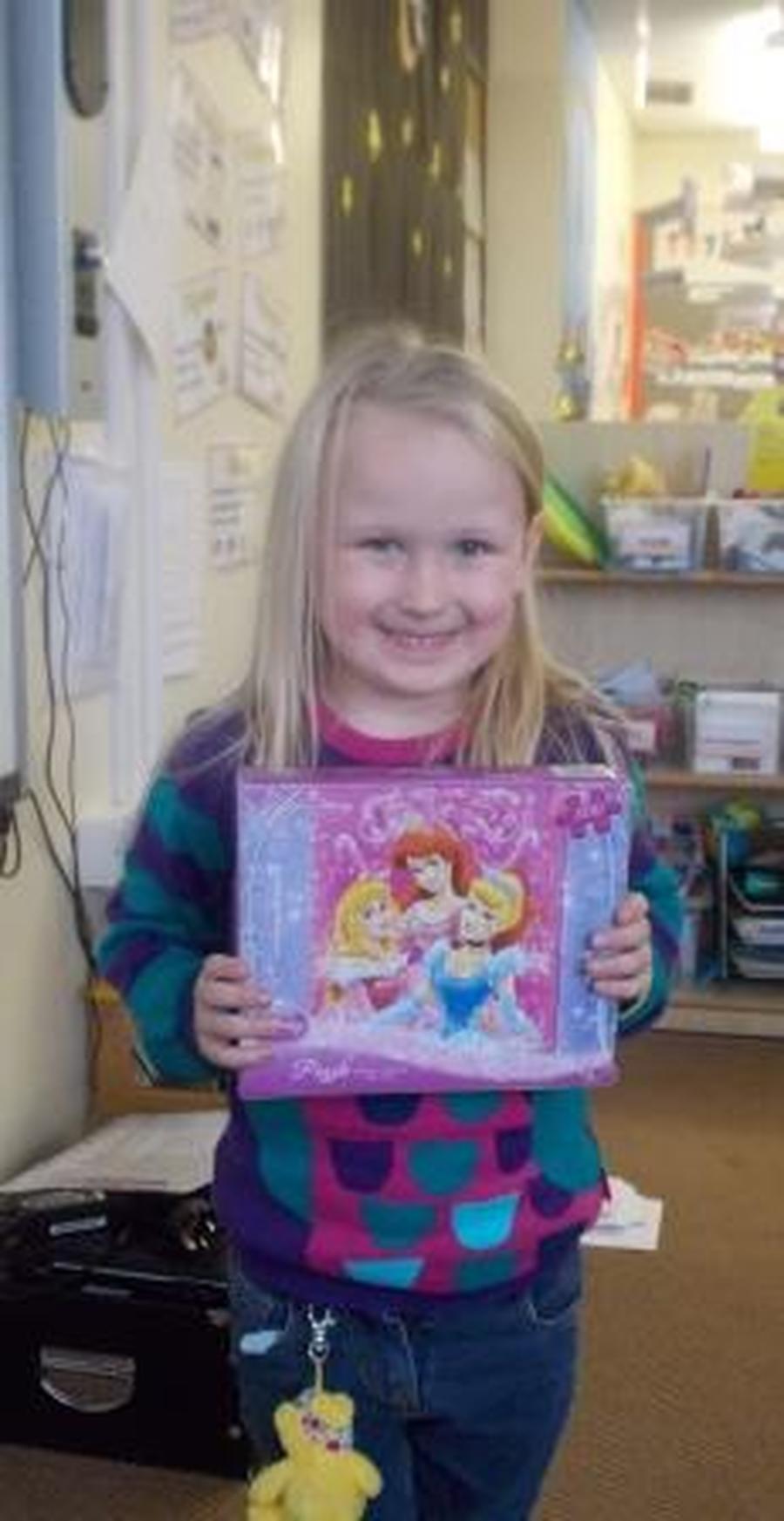 This was for my birthday...Sleeping Beauty is my favourite princess.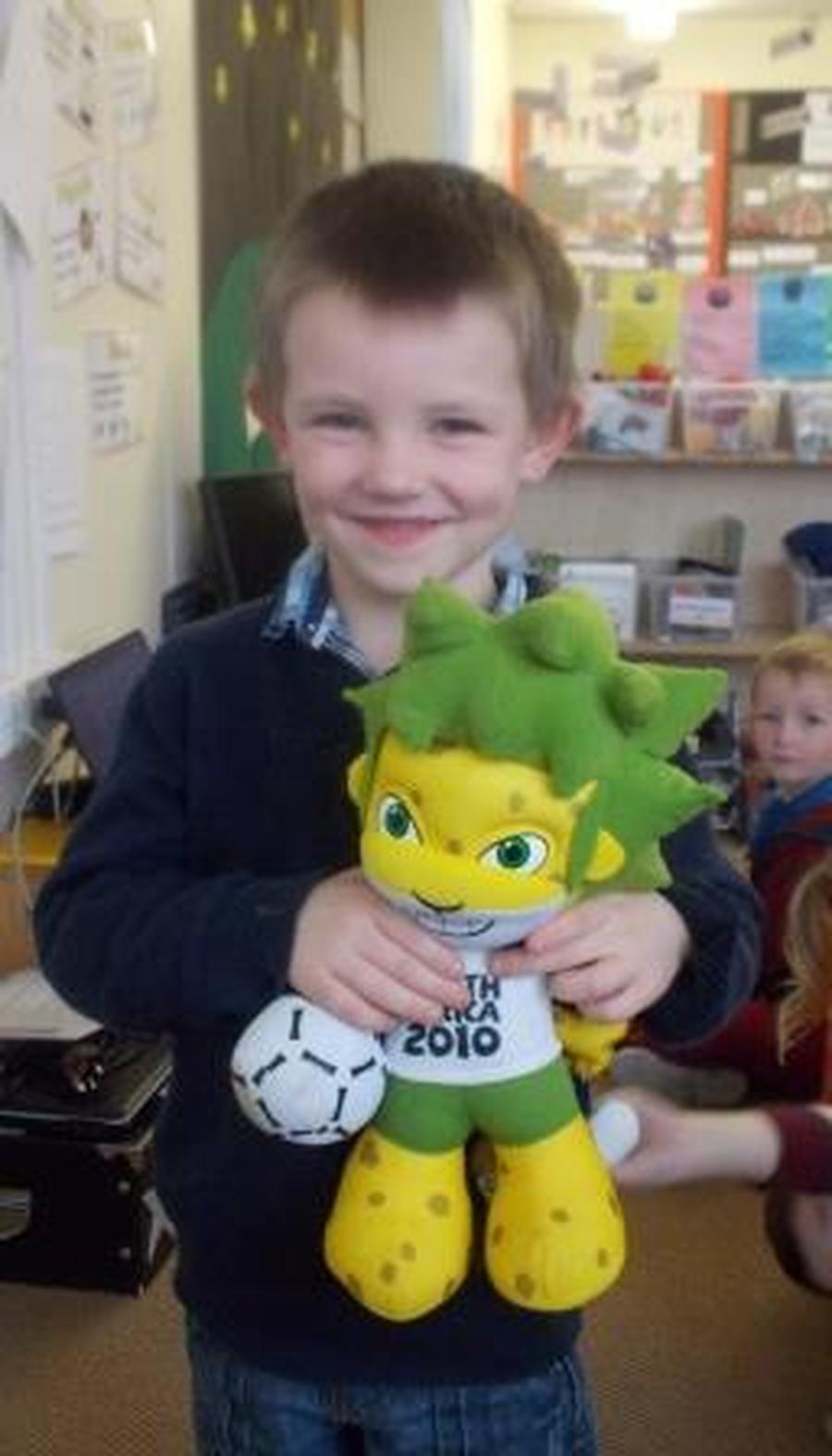 My dad got this from South Africa. It is my favourite teddy!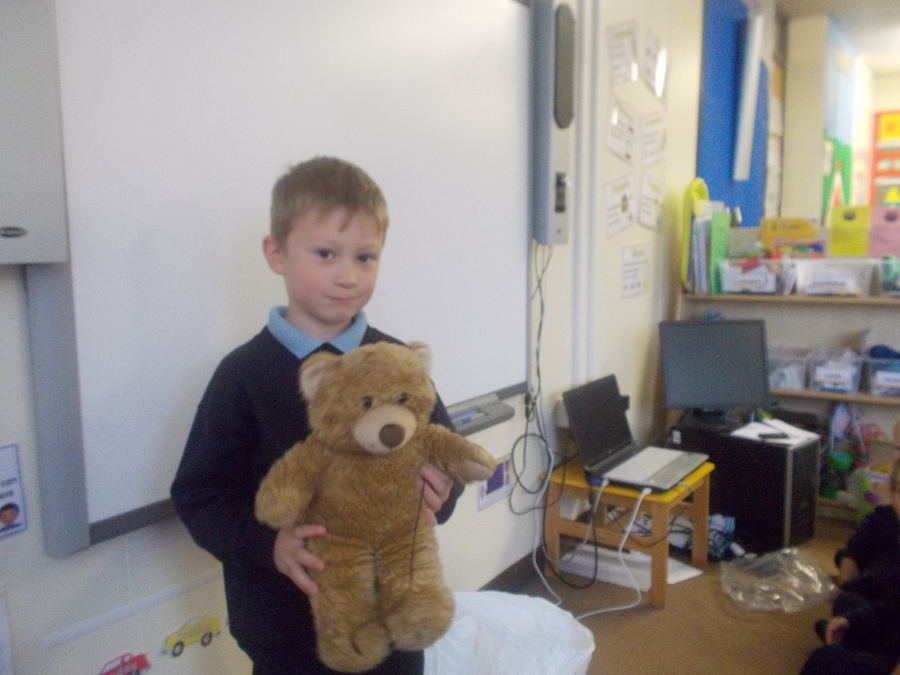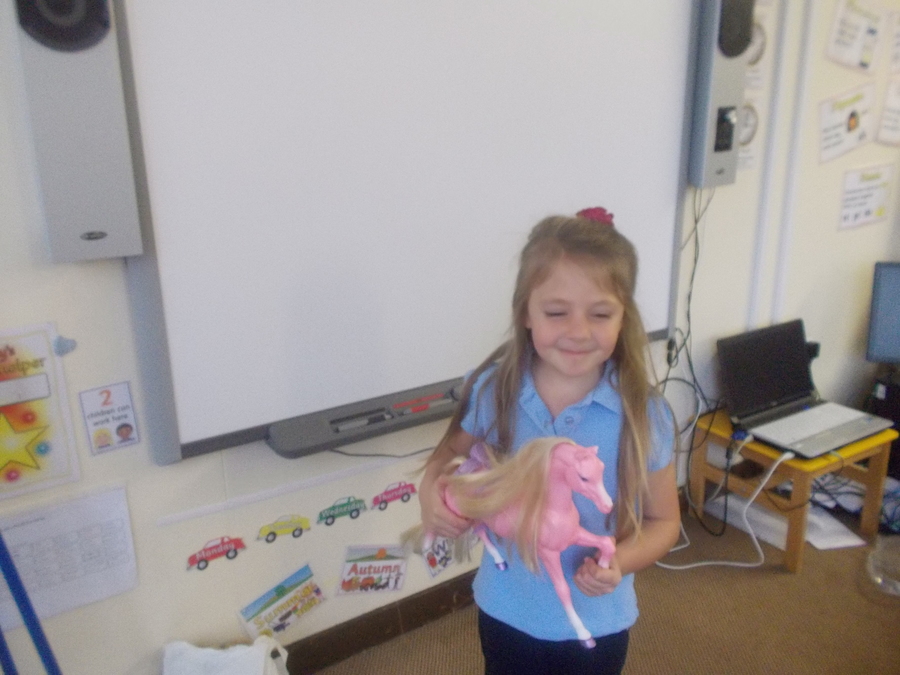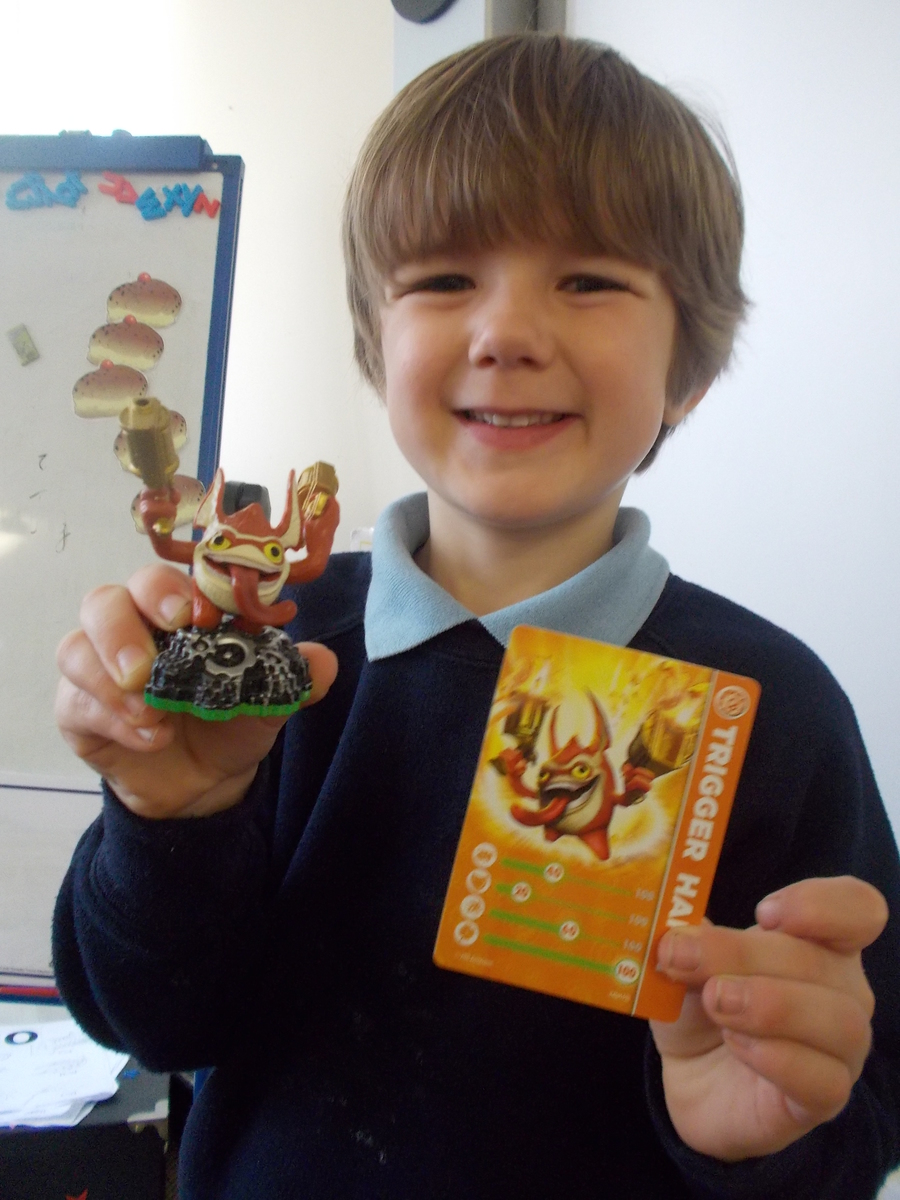 This is Trigger Happy. He has a long tongue. He has a gun in both hands.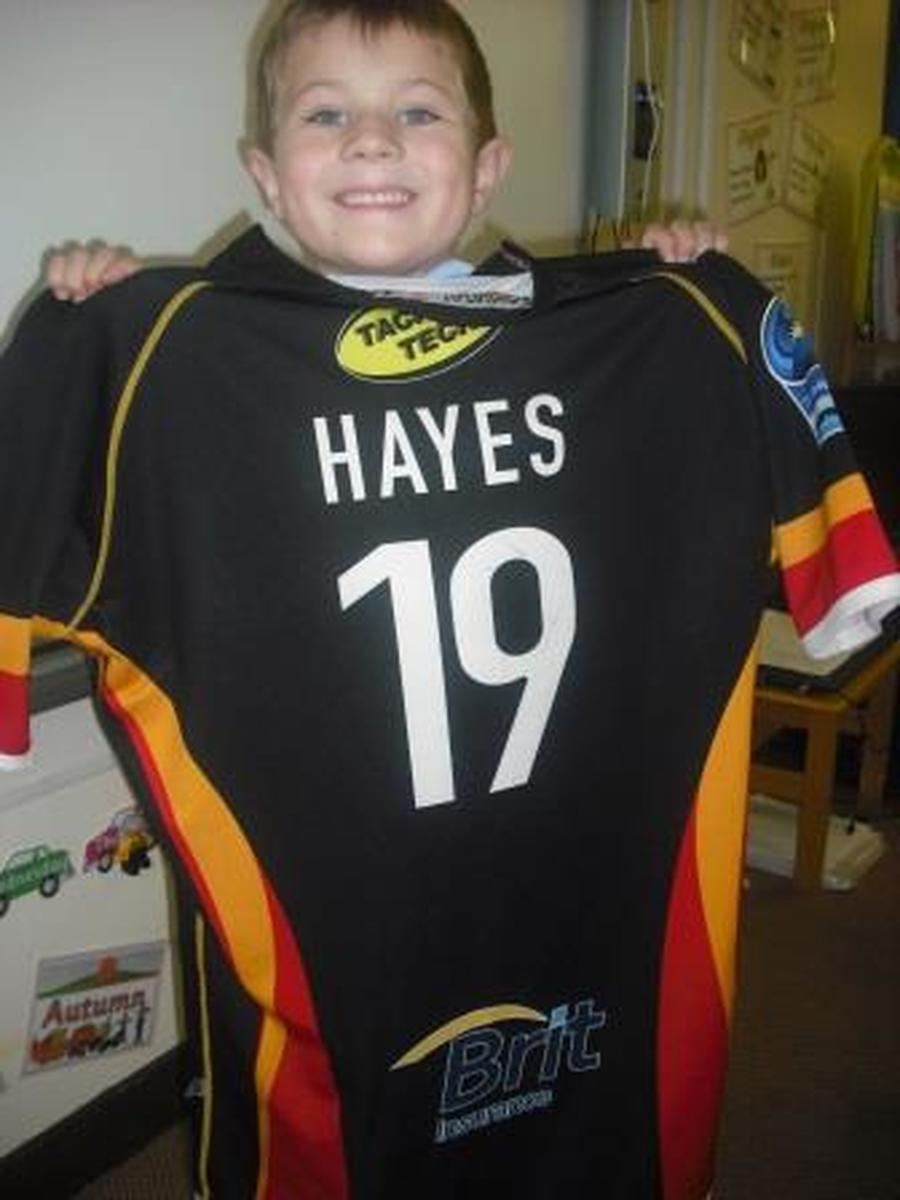 "This is my dad's shirt, he played for Dewsbury Rams in this. He was number 19.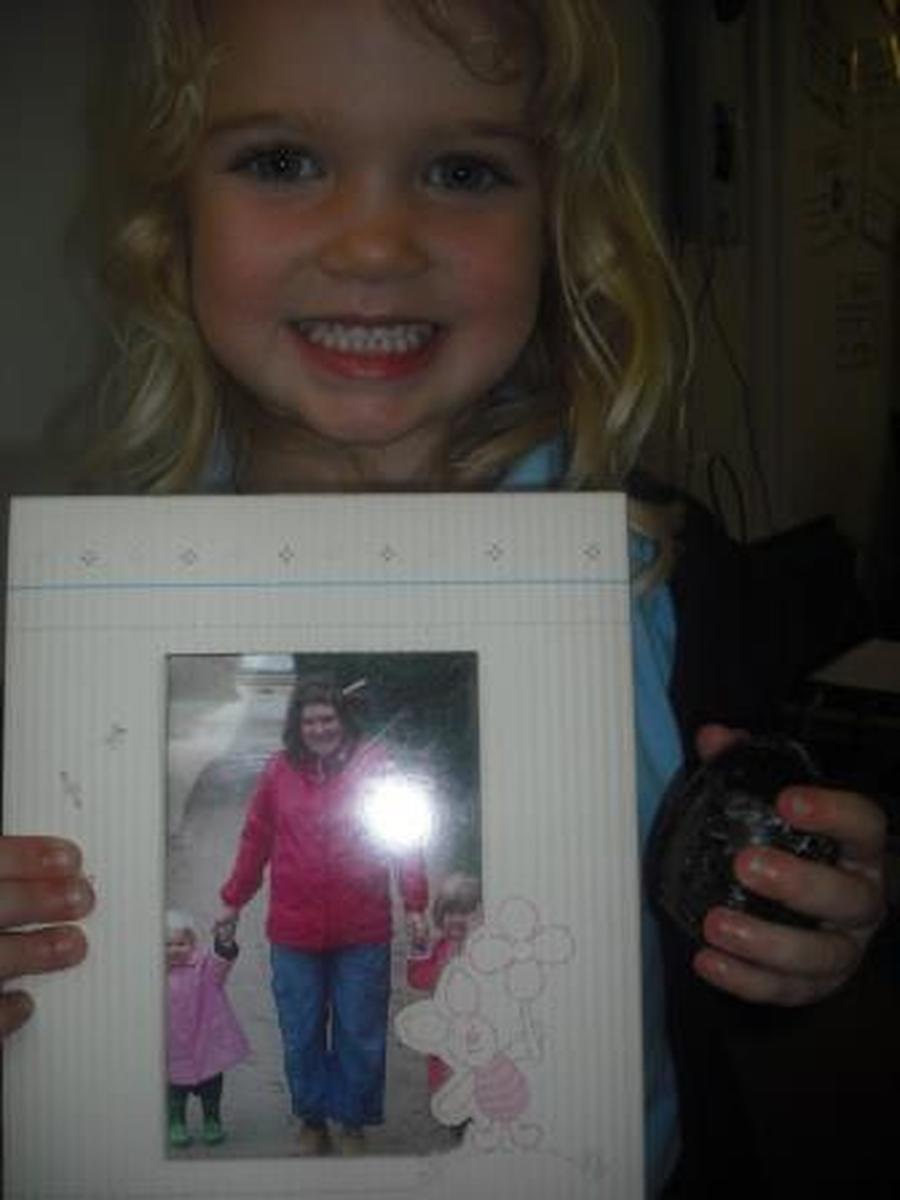 This is me and my mum and my sister, we went to a bird garden. This is an egg from the diamond and rock museum.
"I am 3 and I went to the Dinosaurs at Chester zoo". Thomas showed us all a picture of one of his favourite places to visit.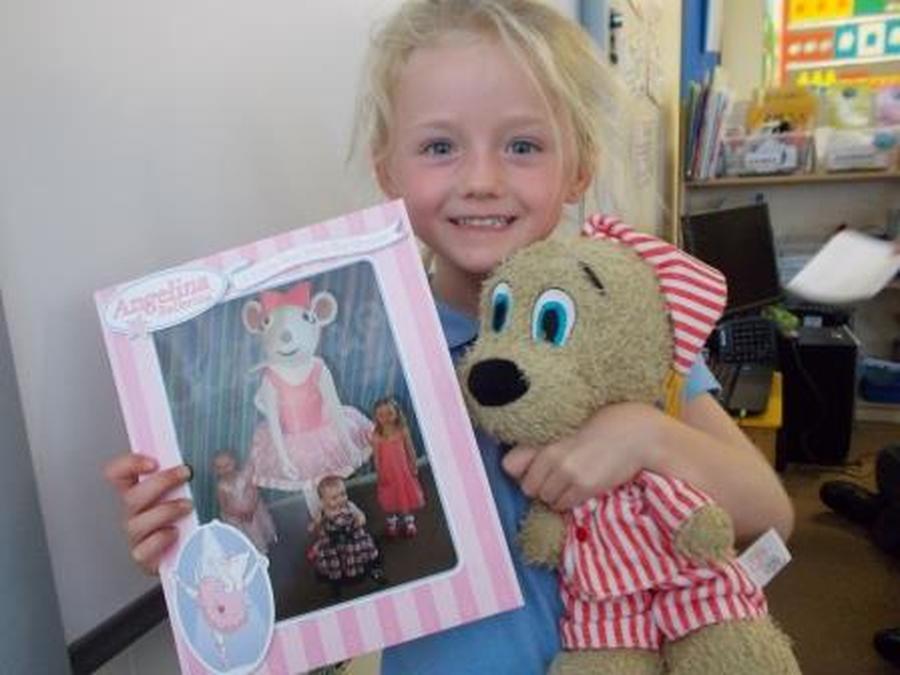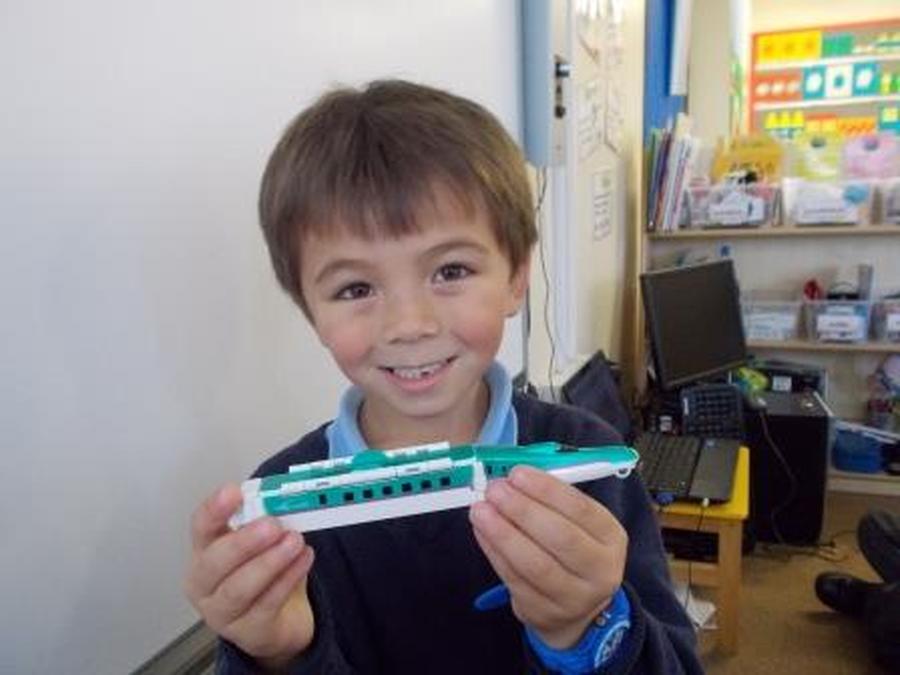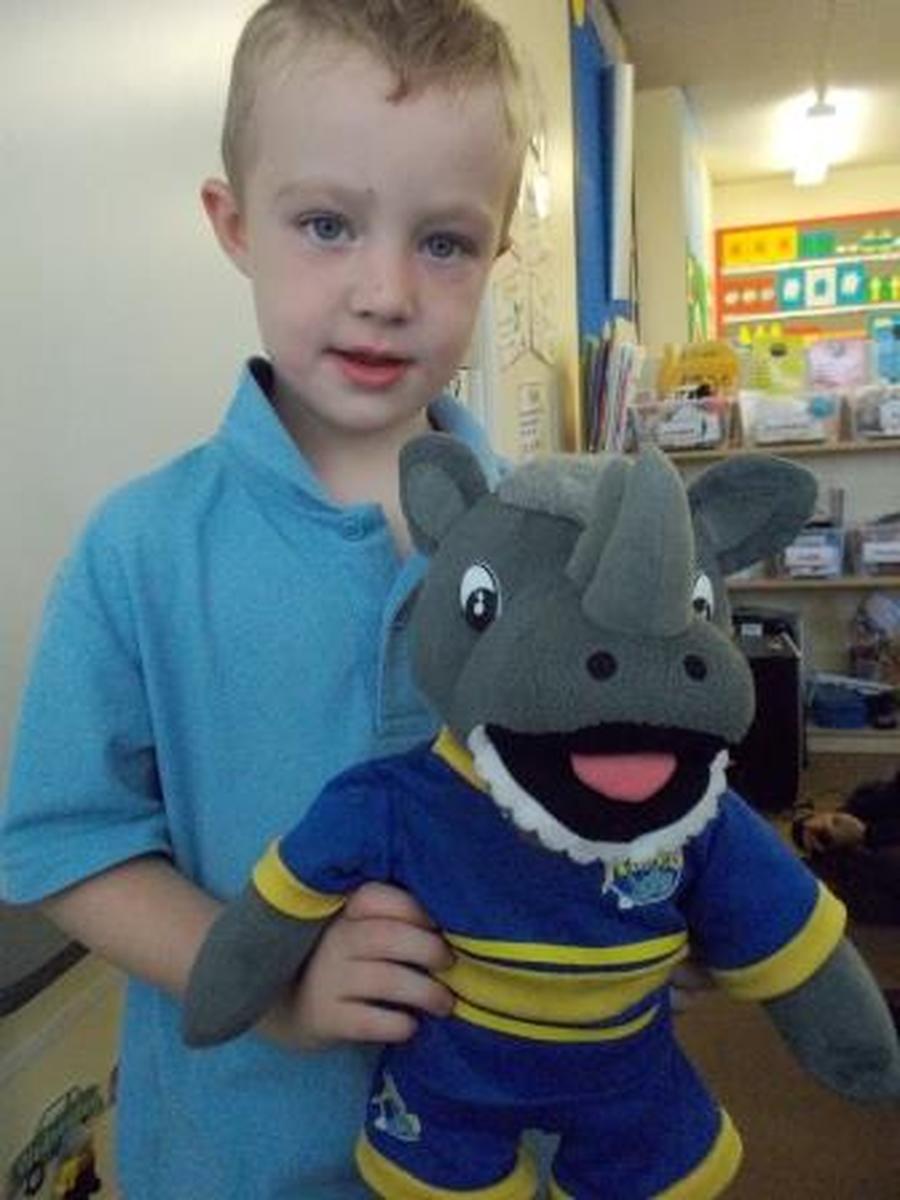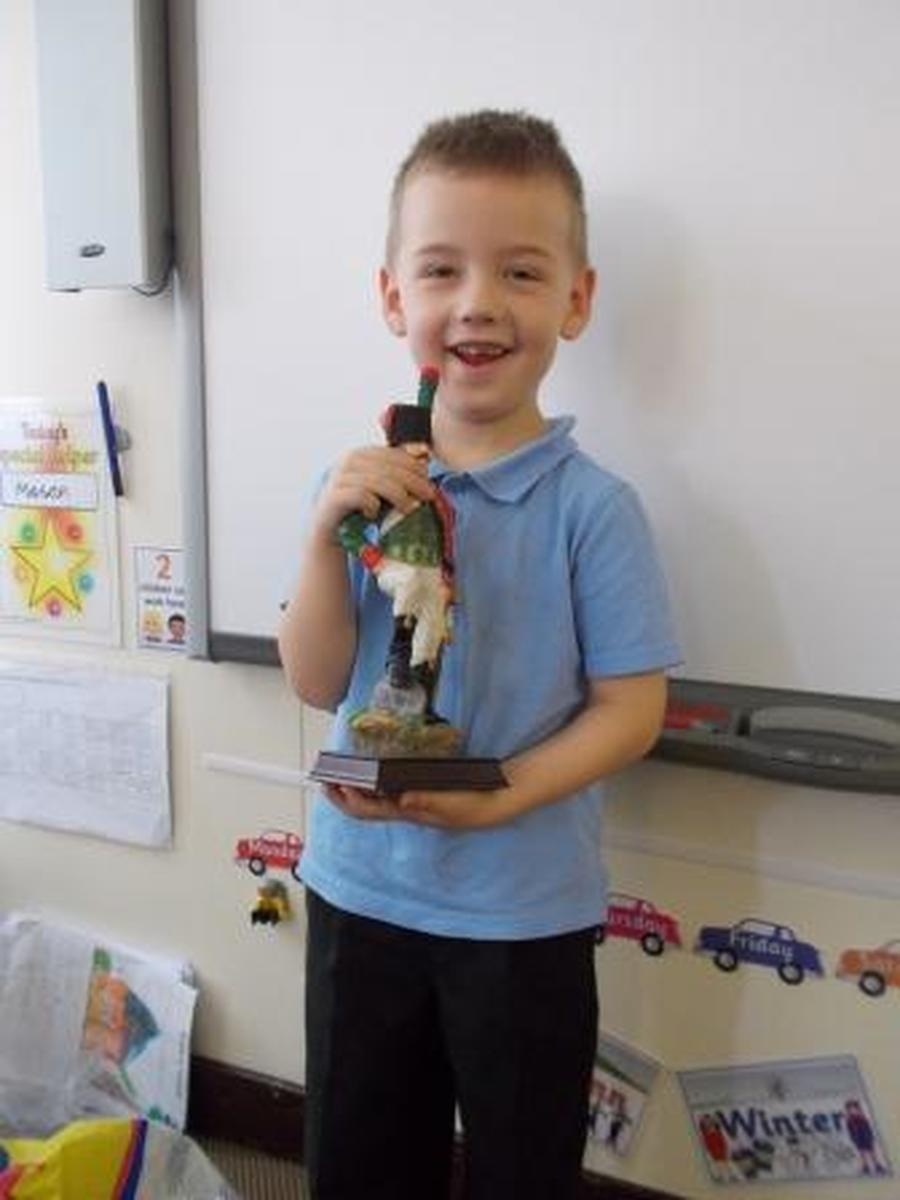 "This is a soldier." Children enjoyed asking questions about the soldier model.
"This is moshi monster playdough, his name is Podge."