Year 2
Welcome to our class. Our teacher is Mr Nayler.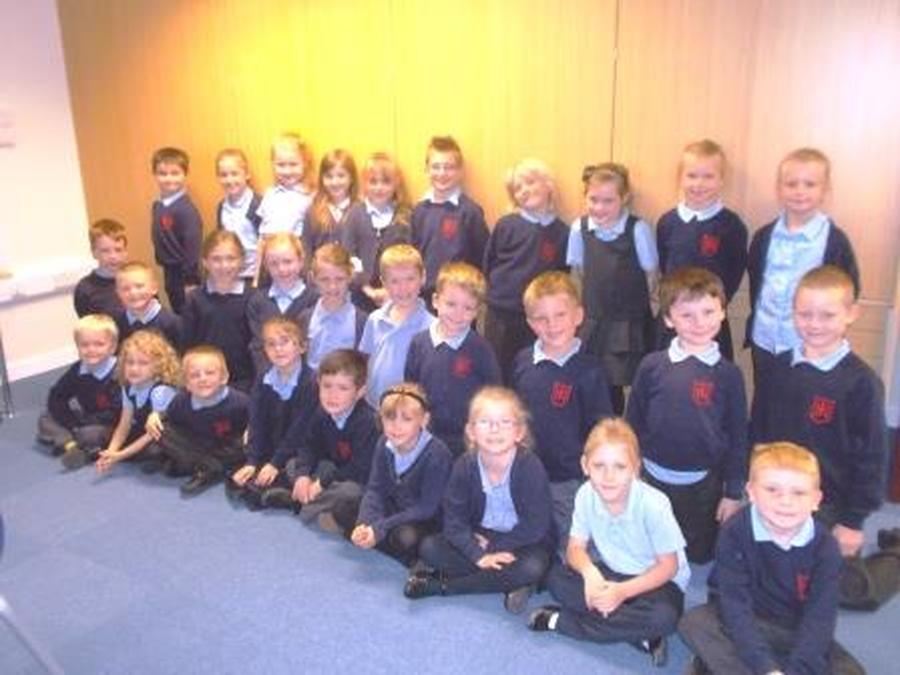 Spellings Term 3:1 Wk5
four pour your court fourth tour fourteen
caught taught naughty daughter
Homework -Use the words above in separate sentences. Remember to include connectives, adverbs and adjectives. Try to write 8 different sentences that are interesting
Homework Term 3:1 Wk 6
Spellings
loudly quietly hopefully lazily slowly quickly meanly carefully angrily suddenly
Underline the adverb in each sentence. Remember the adverb describes how the verb is being done.
My grandpa snored loudly.
Chloe played quietly on the beach yesterday.
I will visit my friend hopefully tomorrow.
George, will you come here quickly?
My sheepdog sat lazily in the pool.
Neil slowly placed a card on the card house.
Neil stopped suddenly and listened.
Nathan stamped his feet angrily.
I carefully glued the last piece onto the model.
Sam accidentally slipped on the ice.
Yesterday, they played sensibly a game.
The truck grumbled loudly.
We will go shortly to the concert soon.
Jen waited patiently for the computer to load.
Kayla finally arrived at the park.
Mum nicely reminded me to do my homework.
The plumber easily fixed the problem.
I usually hug my mother when I get home.
My dog always barks loudly.
Peter neatly wrote a shopping list.
Extra homework (just for fun)
Cinema Tickets
Adult £6 Child £4
Questions
How much does it cost for 2 adults and 3 children
How much does it cost for 3 adults and 1 child?
How much does it cost for 4 adults and 3 children?
Dan's Coach Trip
Adults £8
Children £5
Pets £1
How much does it cost for 2 adults and 3 children?
How much does it cost for 2 pets and 2 children?
How much does it cost for 2 adults, 3 pets and 3children?
How well did you do?
Calling all readers.
small
Latest news.
Our tadpole has just found a new home in the classroom. He is now over 10 days old. We have made sure that he has plenty of pond water to swim in. Can you find out what we should feed him?
Also, can you think of a good name for him? If you can, write it down and put it in an envelope next to his tank. There will be 10 golden tickets for the name that is picked.
Good luck.
Remember this web page belongs to our class. Let me know how we can improve it. Every good idea gets 3 golden tickets.
Art Challenge
Who was Monet? Can you find out four things about him and REMEMBER them? You can tell Mrs Hyde on the first Tuesday back after the holidays.
Mrs Lever's challenge.
Try to find the answers to the questions below then remember what you have found out. Next ask Mrs Lever if you can take part in her challenge. She will then ask you the questions. If you get 3 of the answers correct you will get 3 golden tickets, if you get 4 answers correct you will get 4 golden tickets but if you get 5 answers correct you will win 10 golden tickets. Good luck.
1. What is the capital of England?
2. What county is Featherstone in?
3. Which is the nearest city to Featherstone?
4. What is the name of the rugby club in Featherstone?
5. What is the name of the street that Featherstone library is on?
Have fun finding out!
Field trip
Great news, Class 1/2 and Class 2 are going on a field trip to Meanwood Valley Urban Farm in June. The trip will be on June 25th 2013. The day will include an action packed programme in which children will learn at first hand all about mini-beasts and pond life. Wearing wellingtons and outdoor clothes we will learn all about these hidden and exciting worlds. Therefore we will NOT be wearing school uniform. A letter will be handed out giving all the details which should be signed and returned as soon as possible to let us know you can come. Both Miss Curtis and myself are eagerly looking forward to the trip together with our kind helpers.
SHOW TIME
Calling all dance groups and superstars in Class 2.
Next Thursday at 2.30, if you have made up a dance to share with the class, then this will be show time. If you would rather tell some jokes, do a magic trick or something that you are good at then please join in. There will be a list in class for you to fill, in letting me know what you will be doing and with whom.
It should be a great way to end the successful half term!!!!!!
Trip letter (copy of letter)
Dear Parent/ Carer
We are planning a trip for all the children in Class 1/2 and Class 2 to Meanwood Valley Urban Farm on Tuesday 25th June (after the Spring Bank vacation). The visit to Meanwood Valley Urban Farm is to support a variety of work that the children have been studying during this term across the science curriculum. The children will get a chance to take part in field work activities including work with mini-beasts and pond dipping. The urban farm is an amazing venue run to the highest standards and is extremely popular. We believe that it would offer the children a wonderful opportunity to discover and understand more about a hidden world that is all around them.
The children will need to arrive at school for 8.30am in order for the coaches to leave promptly at 9.00am and is planned to return back to school at about 3.15pm (depending upon traffic in Leeds and on the motorway). Please arrange for your child to be collected at this time.
Each child will need to have a packed lunch which should include two drinks (no glass bottles or sweets please). Children should not wear school uniform, but suitable clothes for exploring the countryside on a school trip. The staff at Meanwood Valley Urban Farm take the children out in most weather conditions and so it is important that the children are warm and dry. The children need a warm jumper, a raincoat and suitable footwear (if possible wellingtons –but please don't buy them just for the trip).
School will be subsidising the trip, but it will be necessary to ask for a voluntary contribution of £9.00 per child. There is no obligation to contribute and no child will be omitted if the visit goes ahead, but it is necessary to have full contributions in order to cover some of the cost. Could we please have a £1.00 deposit as soon as possible with the remaining money £8.00 payable by Monday 17th June 2013.
Dinner money for week commencing 24th June will be £7.20
Please return the attached permission together with the deposit in order for your child to take part in the visit.
Yours sincerely
Mr Nayler
Head of Infants
......................................................................................................................................................
I would like my child ............................................ to take part in the visit to the Meanwood Valley Urban Farm on Tuesday 25th June and enclose a £1.00 deposit.
Signed......................................... Parent/Carer
Thank you for visiting our class page. The secret message is .......
'The fish are swimming in the cold blue sea.'