Welcome to the Year 6 Homepage
Featherstone Academy Y6 Transition information.
After receiving an email from Mr Bush at Featherstone Academy, below is a link for any pupils starting in September 2020. The link takes you to the Featherstone Academy website and a document with all of the up-to-date information.
LINK: http://www.featherstone.academy/yr6-transition/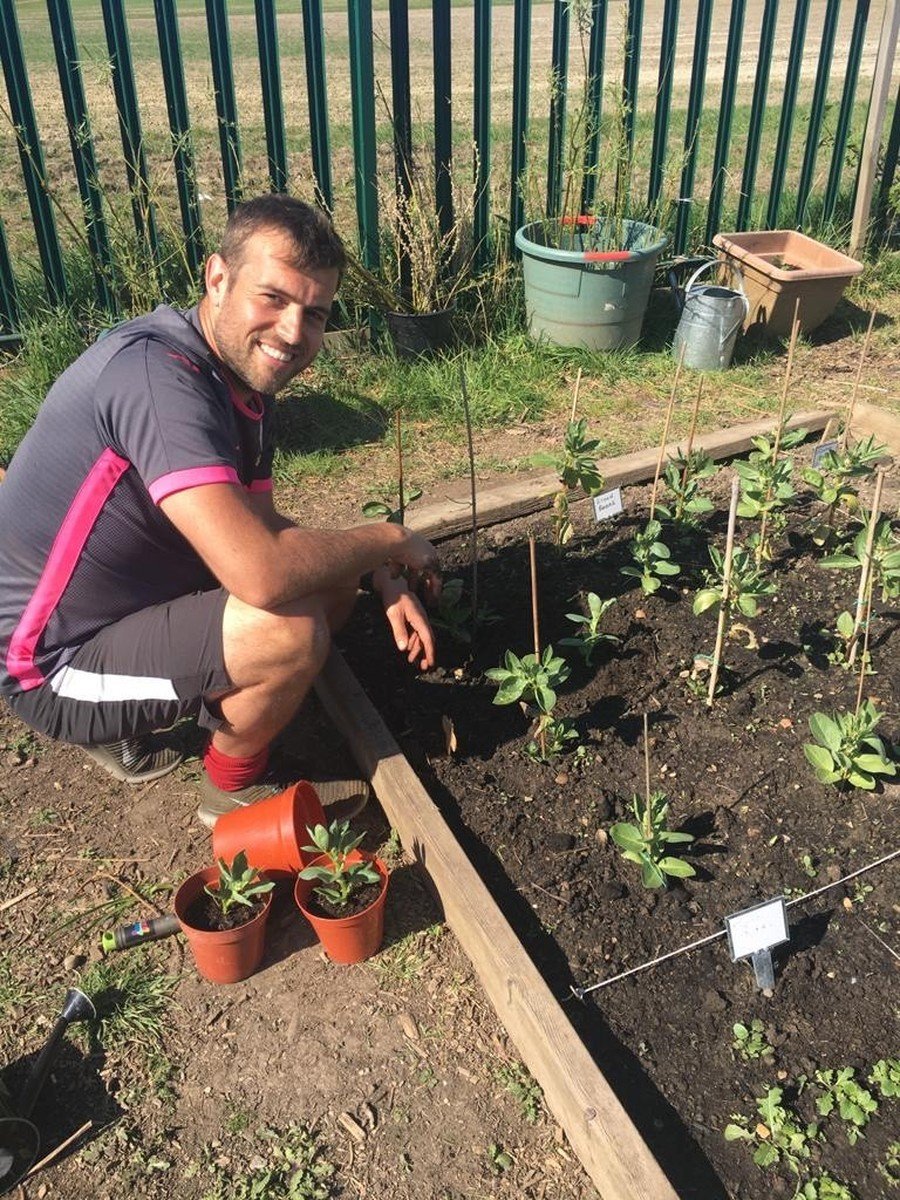 Hi Guys,
Just a quick message to let you all know that all is well during this very strange lockdown period. I am absolutely fine and keeping myself busy, I have lots of friends and family on video chat too which helps to keep me talking to people. Aside from that, my main daily tasks involve completing school work; lots of time spent looking at the laptop, however around that I am running, walking the dog and tending to the school allotment. The allotment is taking up lots of my time in this busy spring period so hopefully we'll shortly be seeing a range of produce which has been planted, tended to and harvested by the Gardening Club and the children in school.
Anyway, hope that you are all well, keep enjoying your outside time and get doing some exercise. If you do anything at all that you want to share with us, email pictures to UKS2@northfeatherstone.wakefield.sch.uk. Hopefully this week or next we'll have a slideshow of all the pictures that we have collected.
Stay safe.

Mr Preston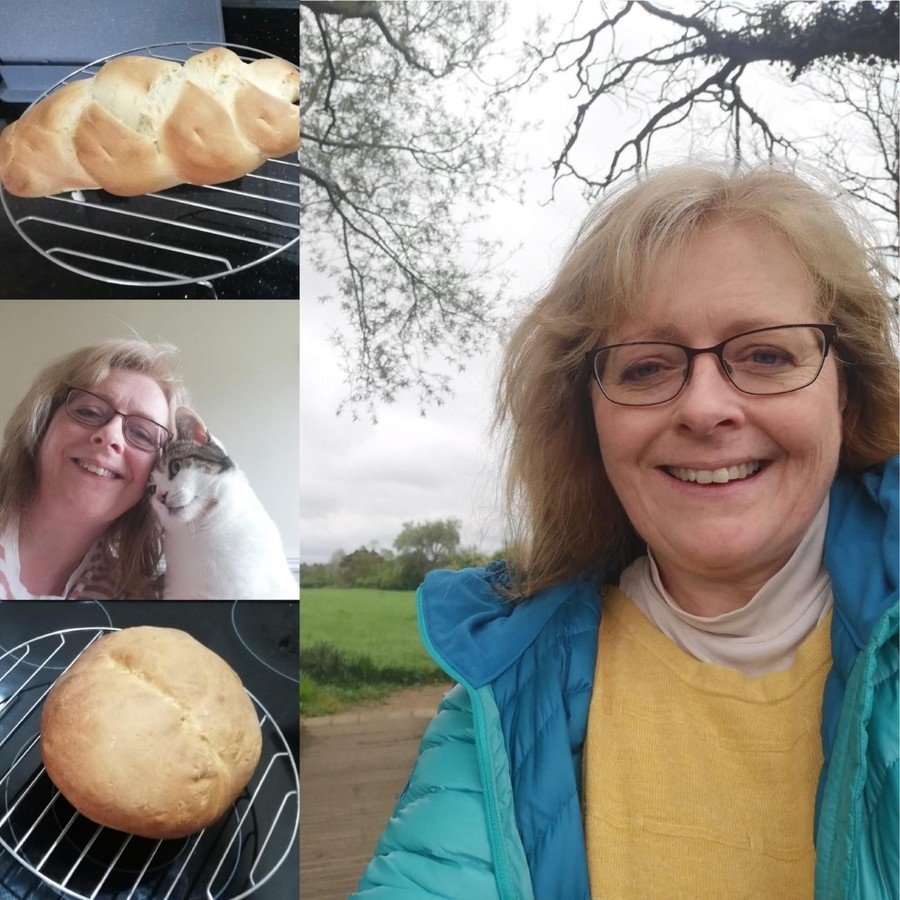 Hello everyone,
Hope you're all well and keeping yourself as busy as possible. During this lockdown I've done plenty of reading and walking. I also learnt a new skill of baking bread including pitta bread – very tasty! I've also been working in the school office a couple of days a week. Optimistically hoping the football will restart and so I can resume following the misfortunes of Sheffield Wednesday!
Looking forward to seeing you all again & hearing about your lockdown adventures.
Mrs Chamber
Hi guys,
Hope that you're all staying safe and keeping well.
I'm enjoying my free time on lockdown and have been keeping busy. My week is filled with local walks with my family (yes, that is an Oak tree behind me!), lots of baking and cooking and coming into school. I have also been learning a learning a new skill... I'm now a barber for my husband and my sons.
Hope that you are all ok and I am missing every one of you.
See you all soon,
Mrs Sharp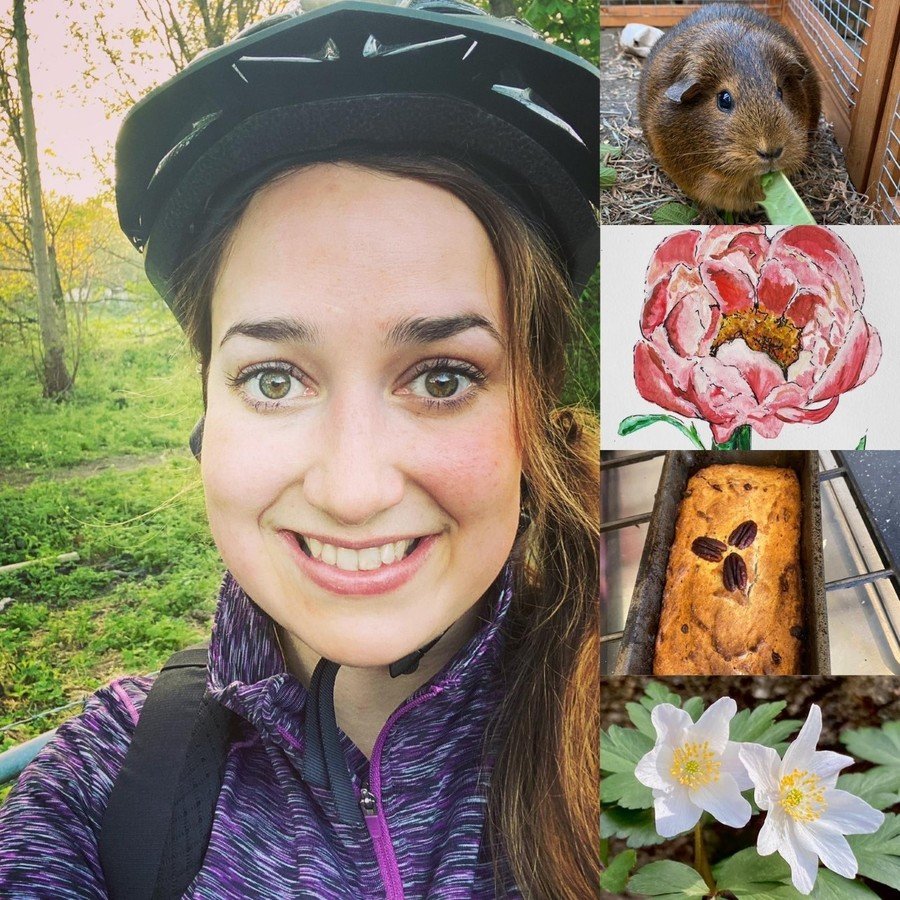 Hi all,
It has been great hearing from you all and I have loved seeing the pictures you have sent through to our new email address.
During the week, I'm still very busy with school work, but I created an outdoor desk during the warm weather. At the beginning of lockdown I got a new bike, and have been enjoying evening rides through the local parks and woodlands with my boyfriend, who constantly moans about how slow I am!! I have also been baking lots and started painting and drawing much more – it is very relaxing.
Otter and Rampage are well and they are loving a new outdoor run – and are eating everything in sight as usual!
It goes without saying I'm eager for the football season to restart, safely of course! Come on Liverpool!
Keep yourselves busy and stay safe! Missing you all – especially the daily laughs!
Miss Whale x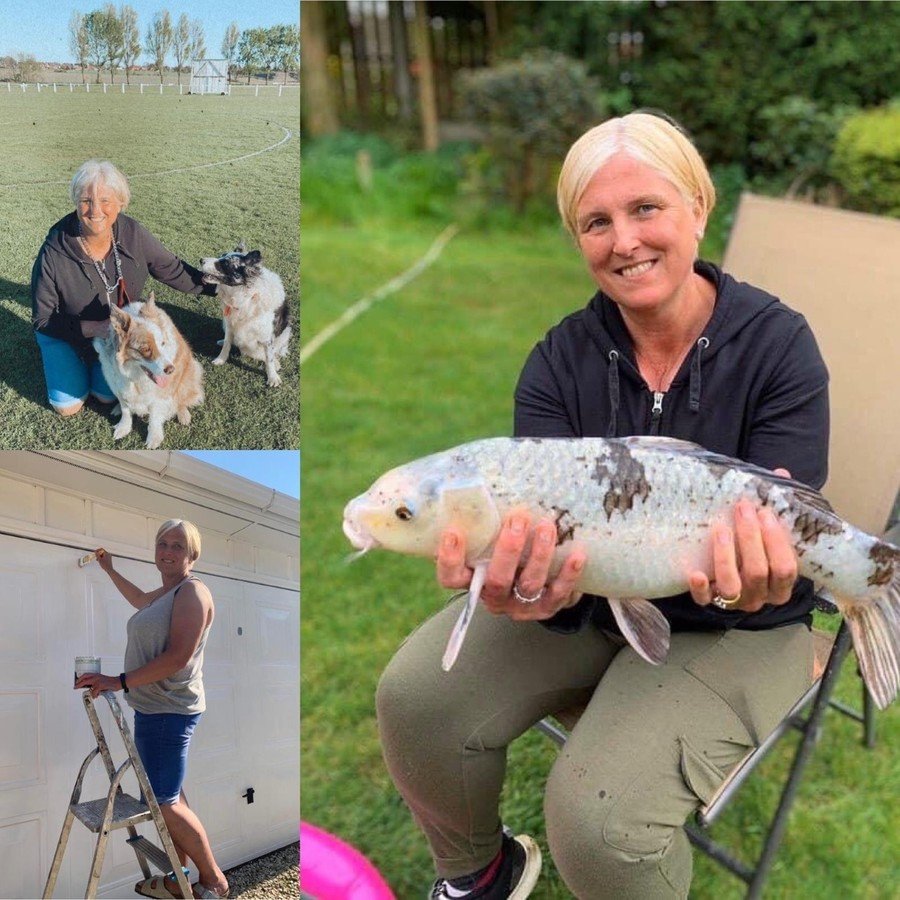 Hi all,
During lockdown I am enjoying long walk with my dogs; Star and Belle. I helped Mr Morgan clean out our pond counted 84 fish in total! I have also been painting in my garden and enjoying the sun.
Love Mrs Morgan x
Check out what you guys have been up to with our new slideshow - new pictures added daily. We also want to thank you all, children and parents for all of your hard work keeping up with all of the online learning as best you can in this difficult time. We have uploaded new Maths, Literacy and French for this week, remember you can send any photos of your work to the email address above!
7 Top Tips for Reading at Home!
During this time while lots of us are completing work at home it is extremely important that you keep reading when you can. Not only does it help with your progress in school reading is also a great tool for our mental health too! Reading helps us switch off from our worries and can greatly improve our mood! Here are 7 top tips for reading at home. Parents, these could help you support your child if you're struggling to get them reading. We hope this helps.
Mental Health Awareness Week
In light of Mental Health Awareness Week this week, we have created some activities centred around worrying. We hope they become useful in helping deal with your worries during this difficult time.
It's back... Try the weekly quiz with your siblings or your whole family. Why not try a FaceTime or Zoom quiz with a group of friends.
Answers next week!