Year 4 - Home Learning
Year 4 TTRS Superstars this week are:
Ruby W Max Daniel Iyanna Erin V
Year 4 Lexia Superstars this week are:
Lily G Daniel Benny
Our Lexia superstars are the same this week, they are working very hard to complete even more than their usual minutes. Remember, if you have a Lexia log on to use it as much as possible, it is a fantastic opportunity.
Louie's High Intensity Interval Training (HIIT) session.
Hi everyone,
As he is keen on his fitness, Louie has written an exercise session for us to complete. Why not get all of your family involved, do it in the garden, or as part of your hourly walk, stop and do a few rounds.
Why not send us a sweaty selfie into the email:
LKS2@northfeatherstone.wakefield.sch.uk
Here is a reminder of how to access Lexia. This information only applies to those children who use Lexia in school at the moment. They know who they are. All other parents, please ignore this letter. Thank you!
What you've been up to!
Below are the most recent pictures we have received of what you have all been getting up to, we upload new photos each week so keep checking what new things have been going on. Remember you can send pictures in to our LKS2 email address; lks2@northfeatherstone.wakefield.sch.uk.
Hi Year 4 it has been lovely hearing about and seeing all the exciting things that you have been busy doing. I have had a lovely Easter too with my family. I have been busy enjoying spring walks, gardening and baking. Ruby is missing her friends too and especially the activity that they all like to do which is filming themselves doing 'jumping shots' !!! She has had me doing them with her instead but I've told her I'm getting too old for these things now!!
Mrs Oakland x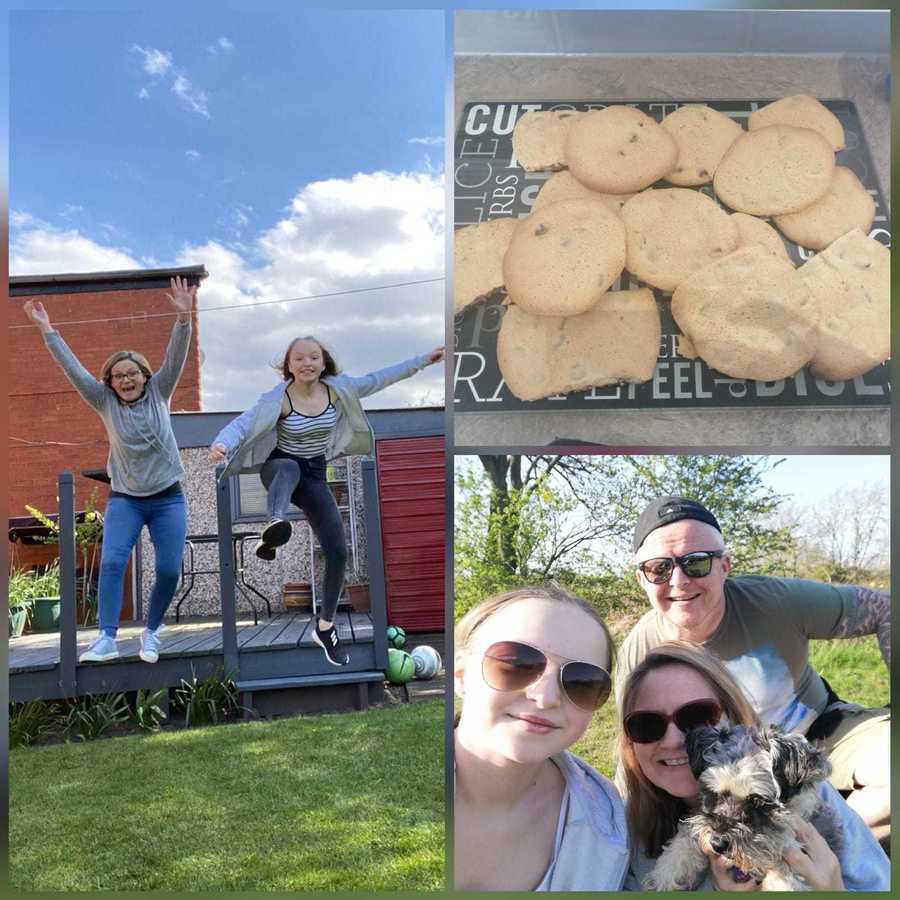 It has been really lovely to see and hear about the fun you have been having over Easter! When I rang children last week, lots of you were enjoying the sunshine in your garden and bouncing on your trampolines - keep it up! Great exercise! Over Easter, I've been baking, painting and enjoying the sunshine in my garden! We are planning lots of fun work for you so please check our page every day.
We are missing you lots, keep safe and see you all very soon!
Mrs Norris x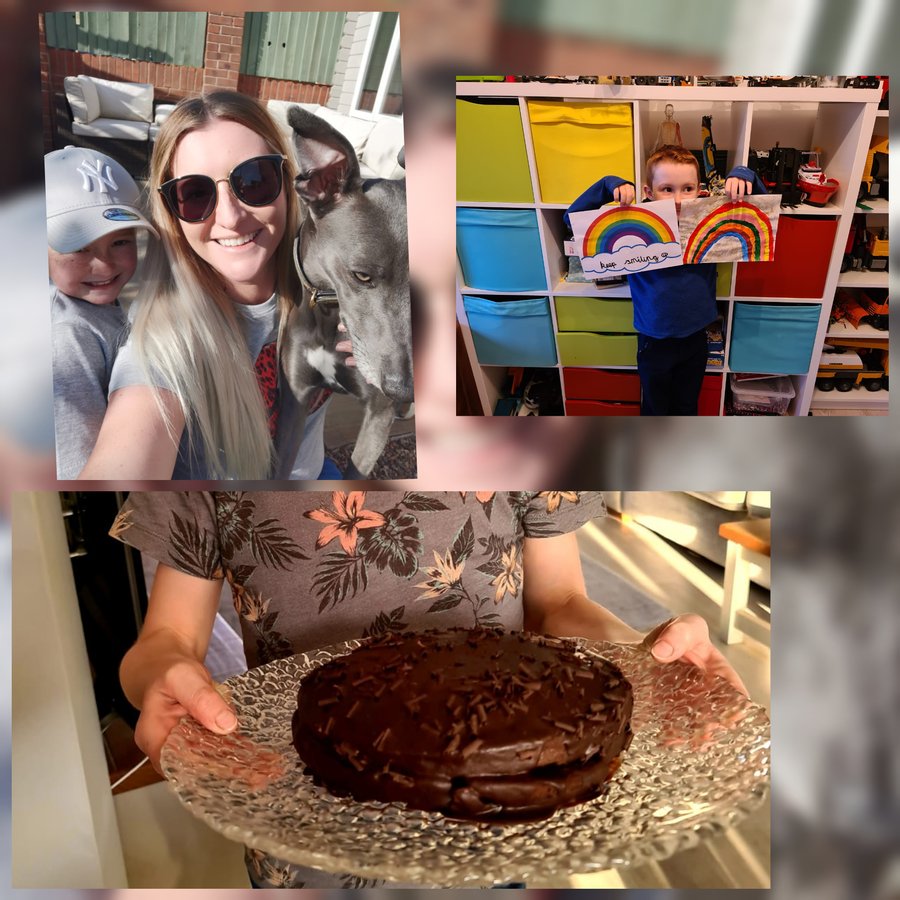 Hi everyone, hope you are all ok? We have been keeping busy here I have been helping Neve and Miller with there school work, we have been baking, taking some walks also trying to keep fit with Joe Wicks. We have also been in the garden enjoying this lovely weather #staysafe see you all soon! Mrs Jones x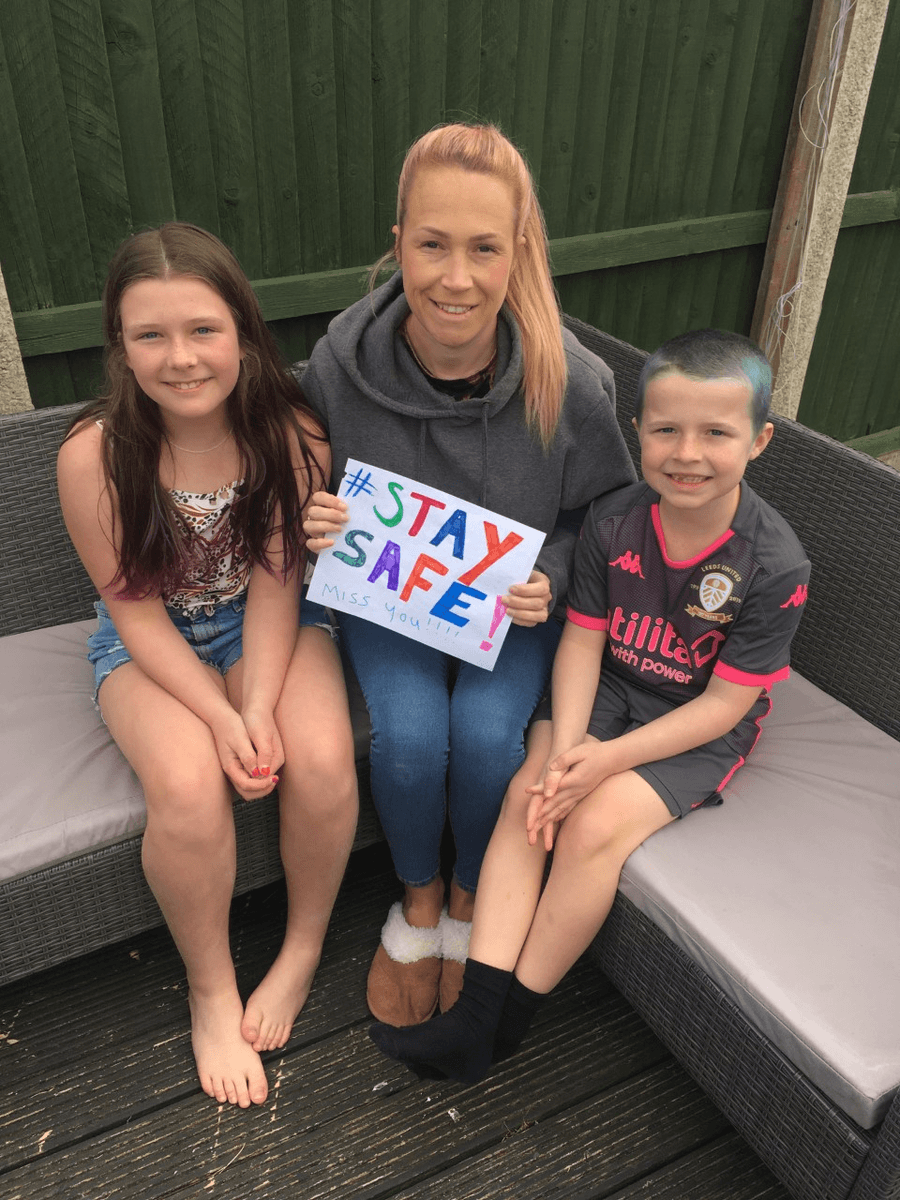 Hi everyone! I hope you are all keeping well and that you had a lovely Easter holiday. I have been busy at home over the last few weeks. I've been doing lots of tidying in my house and I have also started doing a bit of gardening. I don't really know what I am doing so I might be pulling up the plants instead of the weeds! Hopefully, I'll learn as I go along. I have also used the time to do plenty of reading. It has been a good opportunity to read in French again and I have just finished reading a French novel called "Chanson douce". I have now started "A Tale of Two Cities" as I have never read any novels by Charles Dickens.
Miss Holt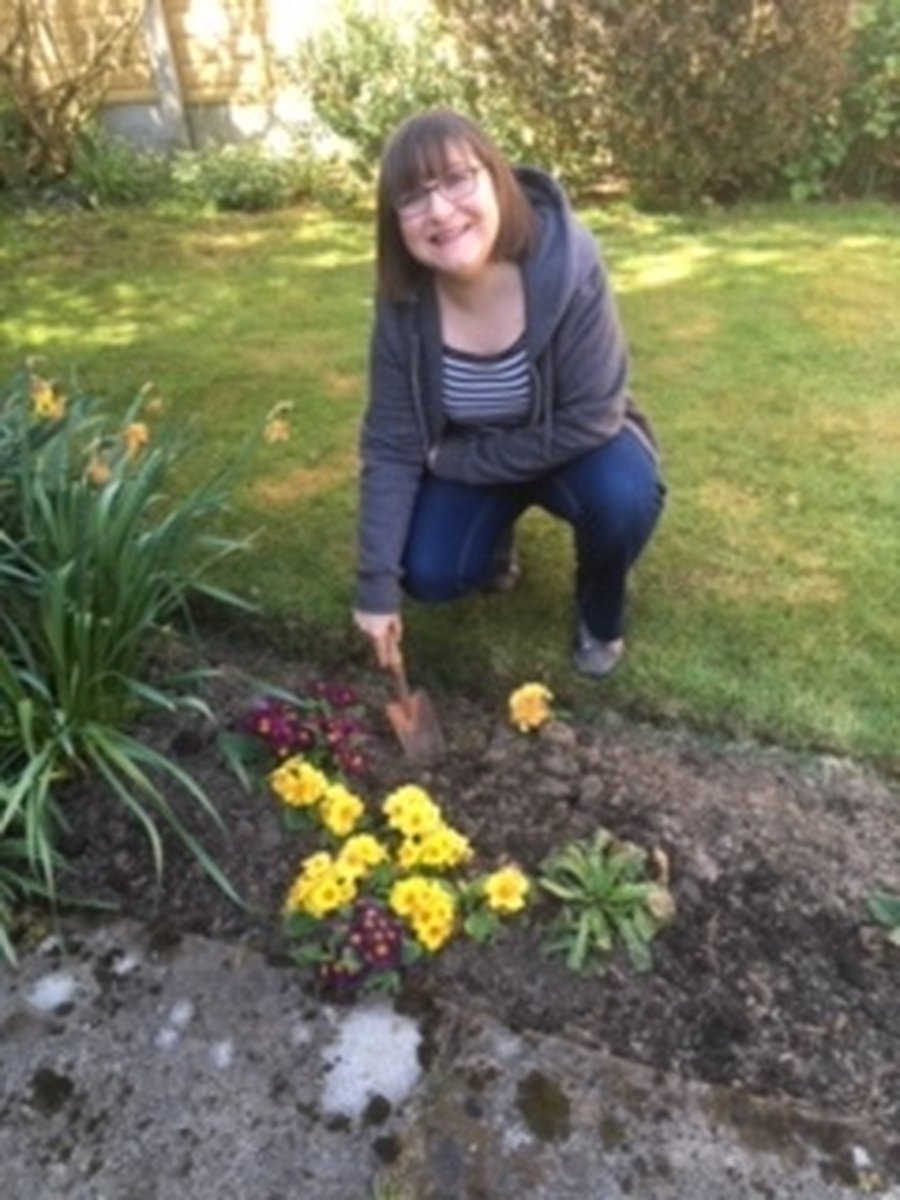 Hi Everyone
It has been lovely speaking to you all over these last few weeks, I definitely miss seeing all your smiling faces in school every day and I cannot wait for us all to be back together again. I have loved seeing all your photos that you have sent in, seeing how well you are all doing during this strange time and the creative ways you are keeping busy. I've been going on my daily walk with Bailey, enjoying the sunshine and occasionally getting to see some of you along the way. I think Bailey is loving all the extra attention she has been getting. I have been loving all the crafts we have been doing with the children still coming into school, I think I get more excited about them than they do.
Please keep sending in your pictures as they are putting a smile on all of LKS2 adults' faces and I know you have all been enjoying seeing what your friends are getting up to. We know you miss each other and hopefully it won't be too much longer till you can see each other. I also hope you all share some of your new baking skills with me when we get back.
Stay safe and I will speak to you all soon :)
Miss Kerrigan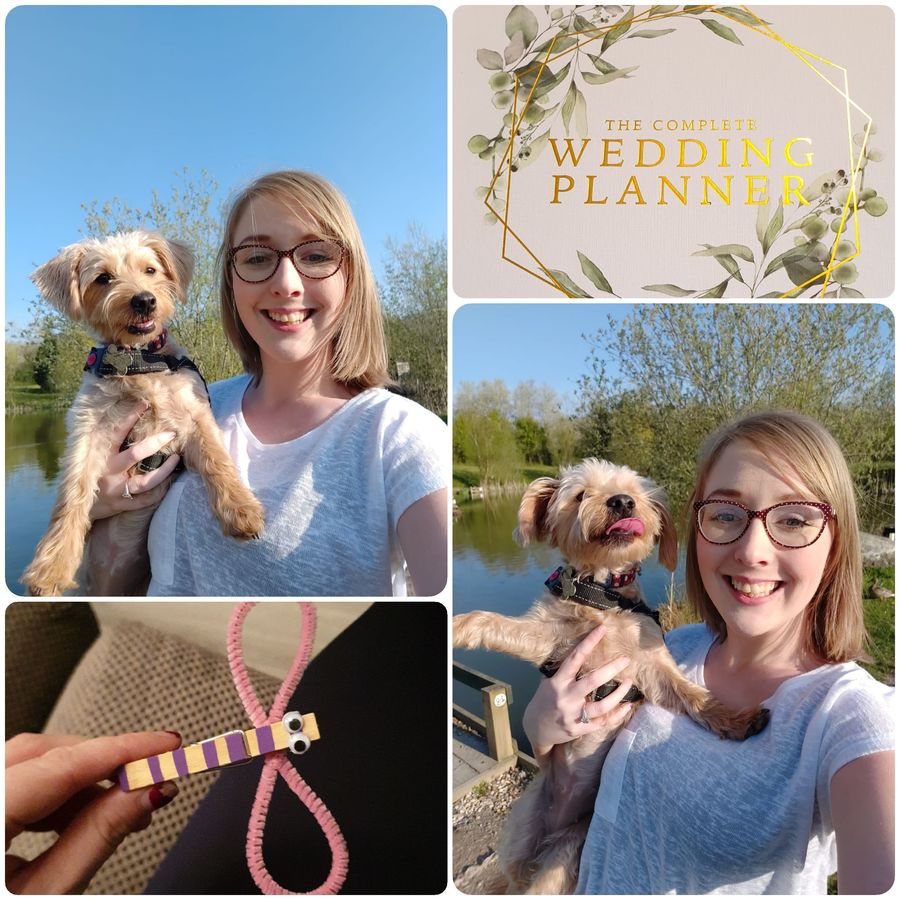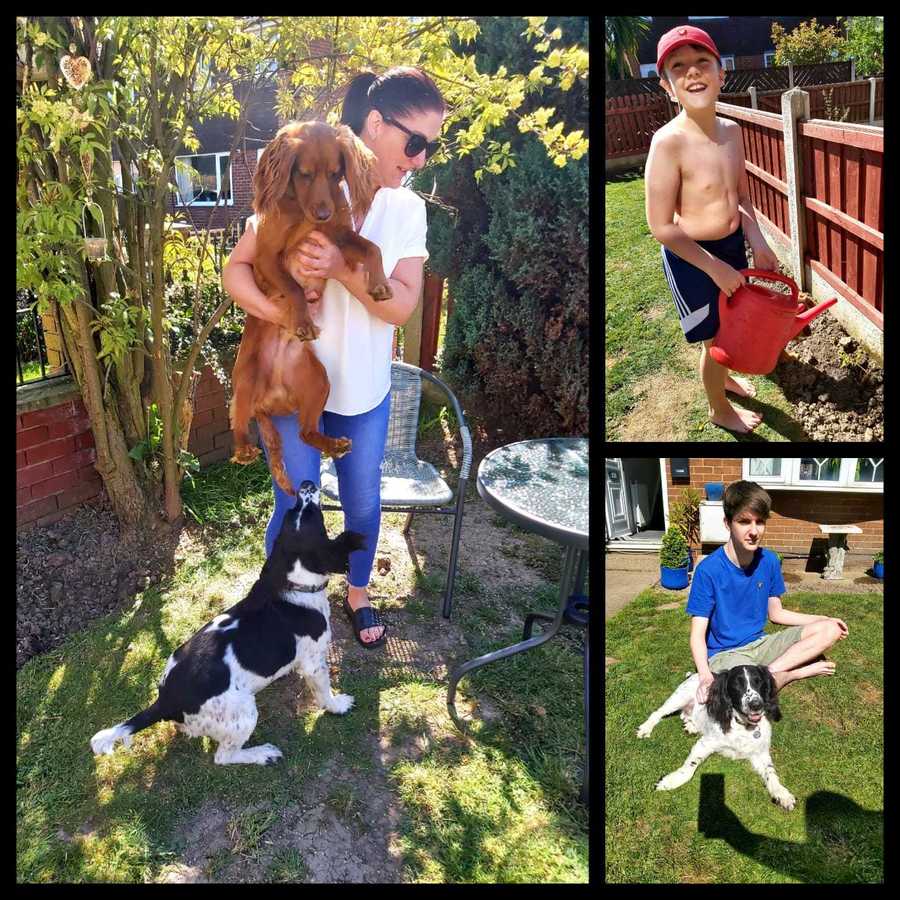 Please try to complete as much Lexia ( remember this is only for you who complete Lexia in school at the moment) and Times Table Rock Stars as you can every week. Well done to those who are regularly completing sessions!
Today's learning
Tuesday 2nd June
Please log on to your TTRS and play at least 3 rounds of Soundcheck. We will be checking your scores and adding more TTRS superheroes to our webpage!
Science
(This will continue after half term)