Web links to phonics websites and online reading books added at the bottom of this page!!!
Help and support for children to deal with problems that might arise when going online click the icon above.
Upper Foundation - Home Learning
We have a new email address for any queries about your child's learning/well-being and an opportunity to share photos of anything your child is proud of. foundationstage@northfeatherstone.wakefield.sch.uk - Use the title Ash or Cherry Class.
Tuesday 2nd June
Keep sending us emails of all the learning you are doing!!
Mrs Goldson and Mrs Jaggar
x
Social story - to read to your children explaining the current situation.
Cherry class have been busy making a video to help remind us to stay safe and that we all miss our friends.
Look at what we have been up to!!
I am enjoying the counting songs - Alina
I am so proud that I have learnt how to ride a bike without stabilisers - Phoebe
Look at me riding my bike! Skye
We got some pet guinea pigs. We went to buy two in the pet shop but didn't want to leave one behind, so we took three home; Dobby, Shakey and Dasher. I love looking after them! Isaac
Emily has learnt about the life cycle of a butterfly. Look at what she found out.
egg - caterpillar- chrysalis -butterfly
Look at your Hungry Caterpillar creations, even Charlie's brother joined in and made some caterpillar cress! And the videos are great, we love singing and preforming in UFS!
Isaac has planted beans, cress and replanted some aloe vera stalks to give to a doctor at Mummy's work.
My cress is growing in abundance and some of my herbs are making an appearance! Mrs Goldson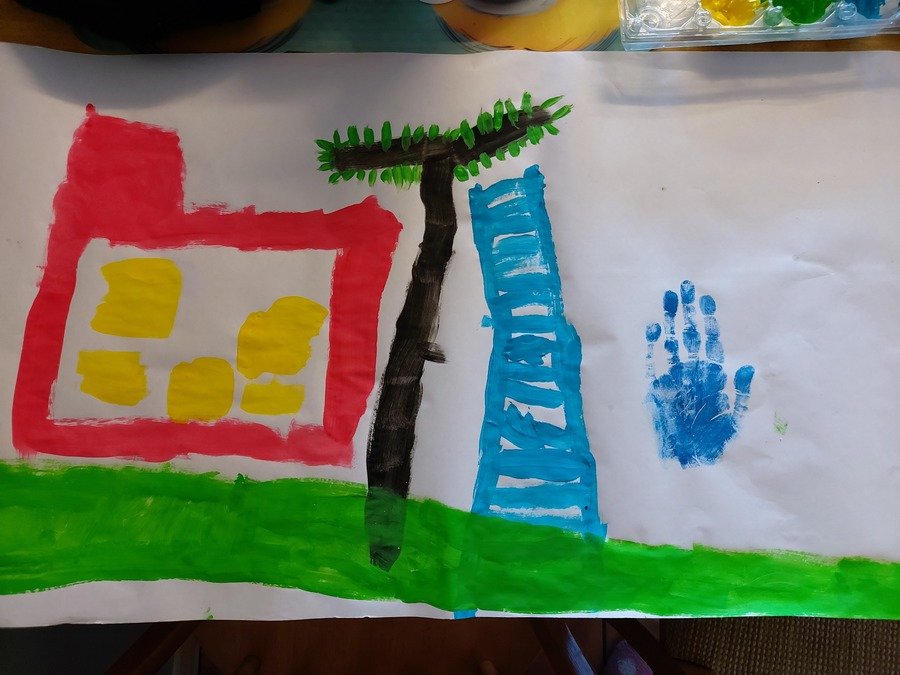 This is the back garden I wished I had. I would love a tree house and grass. The handprint is a security system to get into the tree house - Callum
Look at my garden, I am growing strawberries! Noah
These are pictures of Bronte's garden. She would love to add a super slide, a tree house and a big sand pit (which they are actually in the process of building!) Bronte also added her favourite pink blossom tree in her drawing.
Alice wants to grow vegetables in her garden just like her Grandad!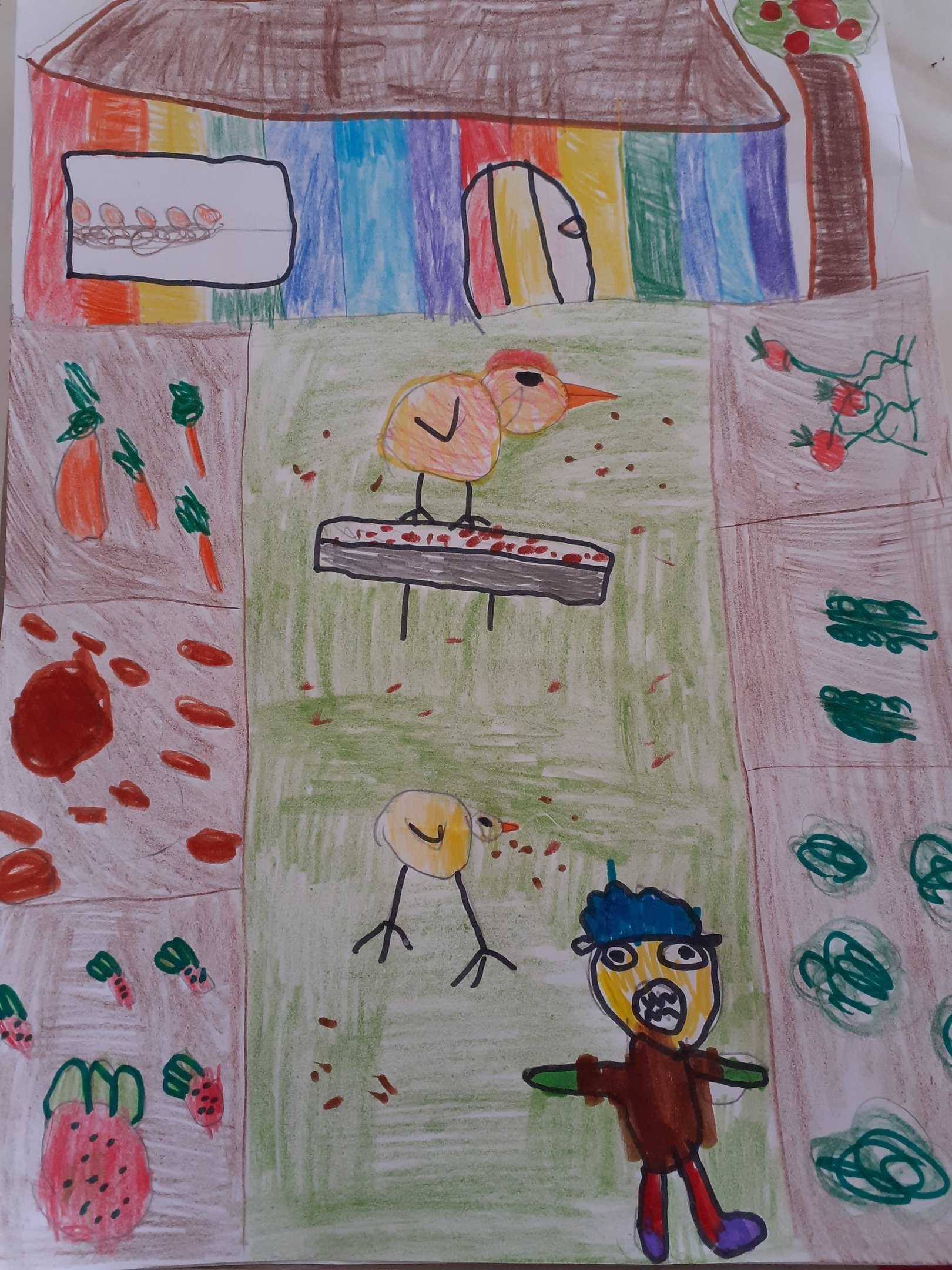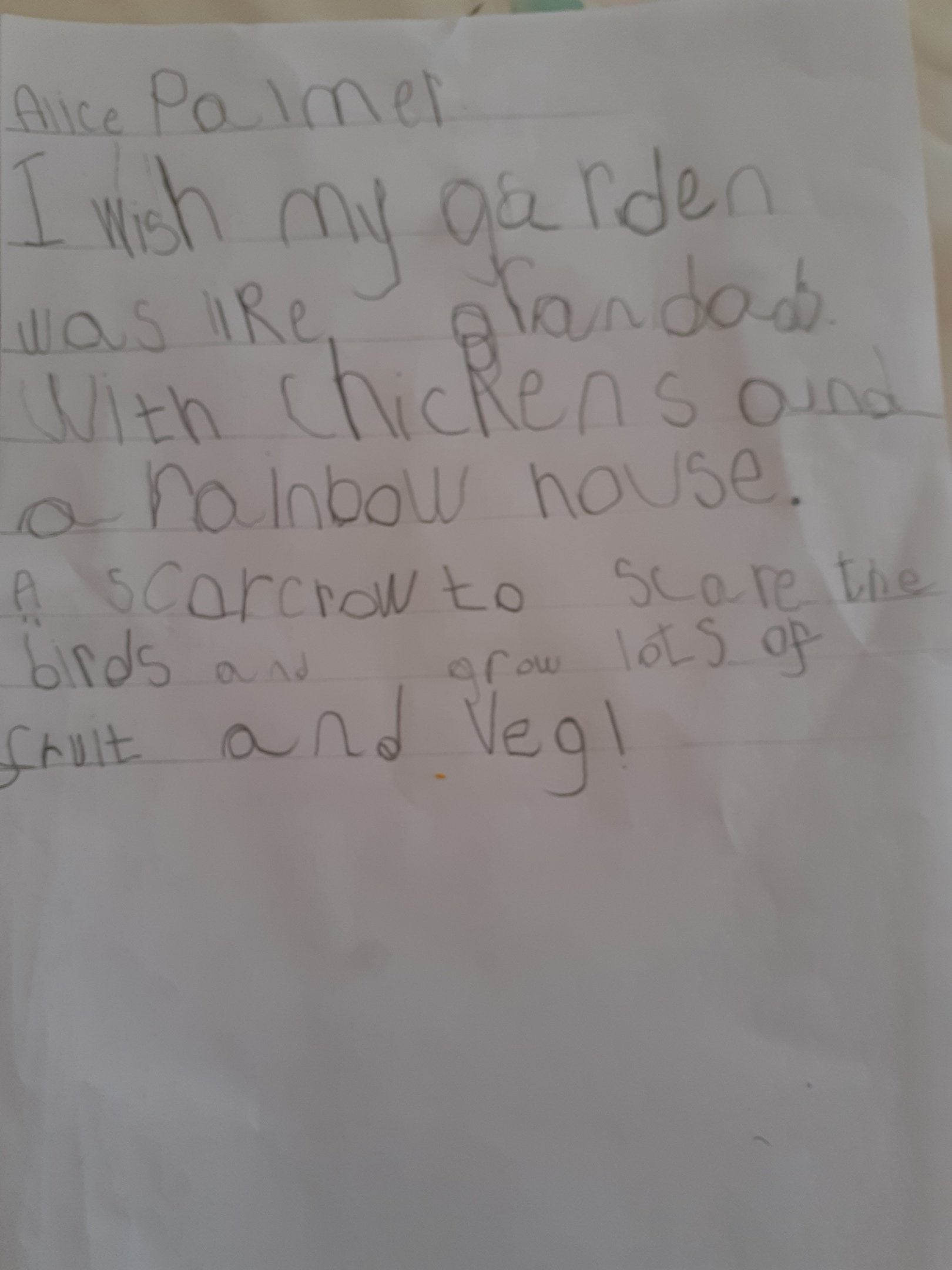 Links to Phonics resources and online reading books
Other web sites to support learning