Welcome to Sycamore's Class Page!
We have had a really exciting term. We particularly enjoyed our Science topic all about humans and how they stay healthy.
We carried out an investigation to find out what is the best way to remove germs and bacteria from our hands. We used glitter and got really messy.
We then split into 3 groups and washed our hands using different methods.
Below are some photos of our results.
Forest Schools is amazing!
This week we toasted marshmallows around a camp fire.
We had to listen carefully to the fire safety instructions and we were so sensible.
The marshmallows were delicious!
We love reading! Today we celebrated World Book Day and spent the day looking at books, authors and illustrators.
Can you guess which characters we are dressed as?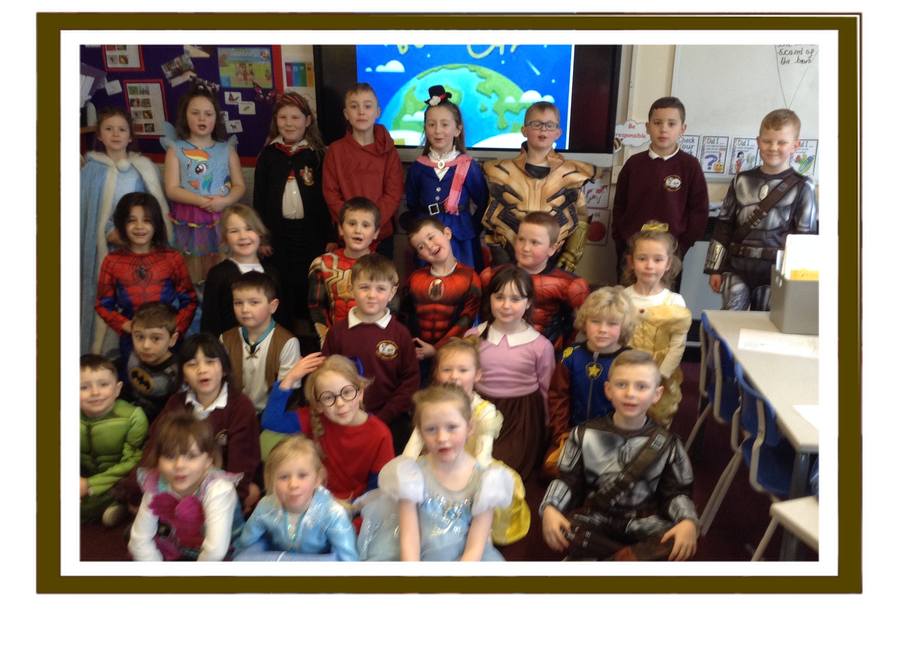 We have been working in teams today. We were set the task of working cooperatively to design a welly and a bird for our "Garden of Dreams".
We worked brilliantly as teams, assigning each team member a role, and working together to create the final product.
What do you think?
We have been writing alternative endings to our class text 'Supertato'.
The original story included the words ......Was this the end for Supertato?
We wrote our alternative endings starting with the words Not yet, or Not quite.
Here are a few examples of our amazing work!
We have had fun in our Music lessons. We have been practising how to use our voices to describe feelings and moods. One of our activities was to perform a 'cats' conversation using the tone of our voices to portray our feelings. Can you guess how each of us were feeling in our performances?
Our topic this term is SUPERHEROES.
We are reading Supertato in our Literacy lessons.
Meet Supertato! He's always there for you when the chips are down. He's the supermarket superhero with eyes everywhere - but now there's a pea on the loose. A very, very naughty pea. Has Supertato finally met his match?
This is Florence Nightingale.
We have been learning about who she was and what she did in our History lessons.
Ask us why she has been described as a 'Superhero'.
We had a teddy bear's picnic and made our own sandwiches. We learned how to safely use the tools to prepare the food. Then we ate them! Scrumptious!
Sycamore have been working really hard in their Maths lessons. We have been learning how to subtract using base 10 materials.