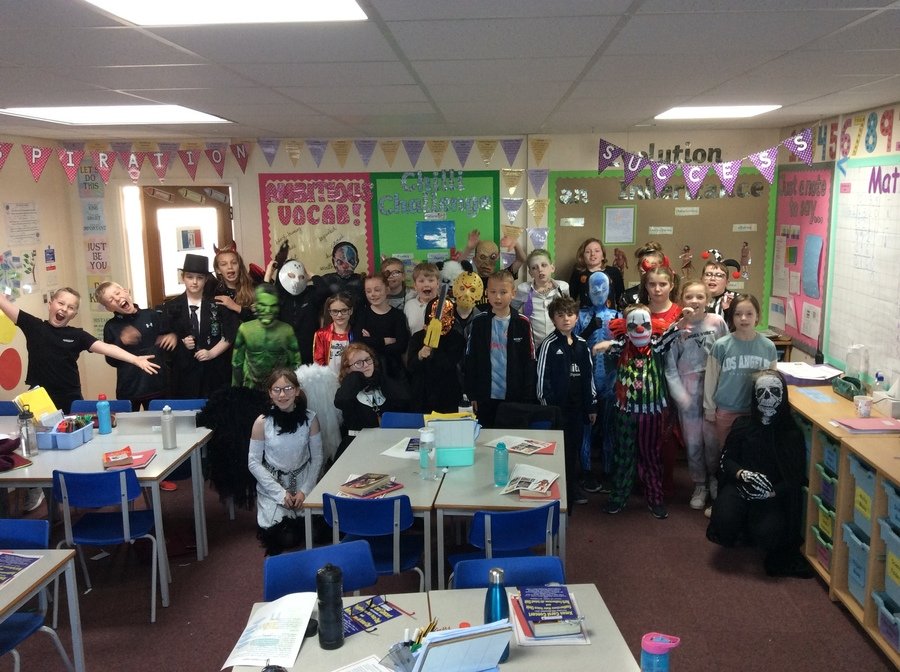 Summer Term
Our learning for this term...
On Tuesday 3rd May, the children in Birch, Beech and Oak class enjoyed a heart dissection lesson led by the biology teacher of Featherstone Academy. The children learnt about the different chambers of the heart and had an opportunity to see the size of each section, look at the valves and arteries and even have a feel of the heart muscle to see how strong and thick its walls were to keep all the blood pumping throughout our bodies.
In Beech we are poetic performers!
In Literacy, we are going to be composing our own free verse poem based on The Arctic, which coincides with our new topic 'Frozen Kingdom'. The children enjoyed learning about what makes a great poetic performer from Michael Rosen before practising and performing in front of the rest of the class. The audience chose and judged their an individual based on the success criteria whilst they performed, and provided their partner with feedback at the end of the performance. See if you can see any performance elements in our performances!
In Beech we are Samba Musicians!
The children in Beech class enjoyed working with Wakefield Music Services to compose their own Christmas Samba music. The children thoroughly enjoyed this experience and their band sounded amazing at the end!
In Beech we are papyrus paper makers!
To end our topic of Egyptians, the children created their own papyrus paper, they enjoyed layer each piece of baking paper to ensure that there was no gaps! Once their paper had dried, the children were able to write their name in hieroglyphics on their papyrus paper!
In Beech we are Choreographers!
In P.E this term the children have been thinking carefully about how they can use their bodies to portray different machinery used during a recycling centre. They were able to work in groups to perform one aspect of the recycling centre, making sure that they moved in time to the beat of the music!
In Beech we are Egyptologists!
During October half term, the children worked extremely hard to produce some amazing project pieces to show what they had learnt throughout our Egyptian topic so far!
In Beech we are first aid ready!
The children learnt the different steps when needing to place someone in the recovery position, as well as the different steps of CPR. In addition, the children are now able to dress bandages and a create sling for someone else!
In Beech we are Rugby players!
In outdoor P.E, the children have enjoyed working with Featherstone Rovers to develop their rugby skills through a variety of different drills. Each week, the children have improved their passing skills as well as their teamwork and communication.
Happy Halloween from Beech Class!
In Beech we are wonderful writers!
This half-term, the children in Upper Key Stage 2 have been working tremendously hard to write their own continuation of 'The Glittering Collar'. The children have developed their sentences by incorporating a range of advanced writing techniques such as fronted adverbials and ensuring that they were meeting the expectations of their year group using the success criteria grids. The children enjoyed editing their draft within their paired work and offer advice to each other!
In Beech we enjoy FitBeat!
Beech have started their 'FitBeat' sessions led by Mr Whitely from Wakefield Music Services. These lessons are a mixture of both P.E. and Music. The children move to the beat, they are progressing in their reading of rhythms and keeping in time with one another when clapping, move and dancing. The children have been learning to play an ostinato rhythm within a four part performance.
Shhh..... Beech are in the library!
Beech class enjoyed using our school library for the first time this year as an information source within our history lesson. First of all, we discussed how important it is to respect our library and what we would do to ensure that our library maintained a useful and tidy place to be. We needed to find out who the Egyptian pharaohs were and how long they reined for, we worked in pairs to find out as much information as possible so that we could feedback our findings as a class back in our classroom.