Welcome to
Upper Foundation Stage
Cherry and Ash Class
Our Favourite Author
Every Term we focus on a new author, learning a little bit about them and reading some of the books they have written.
This term we have...Jill Murphy
My heart is full...
For Valentines we had to think about what makes our heart feel full; what do we love and makes us feel happy.
Lockdown Learning Week 4 Gallery
Lockdown Learning Week 3 Gallery
Lockdown Learning Week 2 Gallery
Lockdown Learning Week 1 Gallery
Welcome to Upper Foundation. Please click here to see the Upper Foundation Welcome booklet.
Please note their is a change to the start and finish times on the Welcome Booklet due to COVID-19.
Ash and Cherry Class doors are open from 8.40am and registration at 8.55am. At the end of day please collect children promptly at 2.55pm.
Cherry Class Christmas Video
Ash Class Christmas Video
Some Christmas Songs preformed by children in Ash and Cherry class using Makaton sign.
BEDTIME STORIES
We had so much fun at the bedtime story event. We played games, listened to
stories, had a lullaby talent competition and enjoyed hot chocolate and biscuits.
We also introduce the bedtimes stories suitcase that is filled with books and treats! We hope over the coming weeks you will enjoy taking this home to continue to develop children's love for books and stories.
We have been using our gross motor skills to climb...
And fine motor skills to create beautiful firework pictures...
Halloween
We had great fun trick-or-treating around the other classes, although we did have to sing for our treats at times! We loved our Halloween disco and worked hard at decorating our pumpkins! We finished the day with a Room on the Broom video which we loved as a treat!
Practising our talk for writing - retelling the story of The Ugly Duckling
Making up our own games...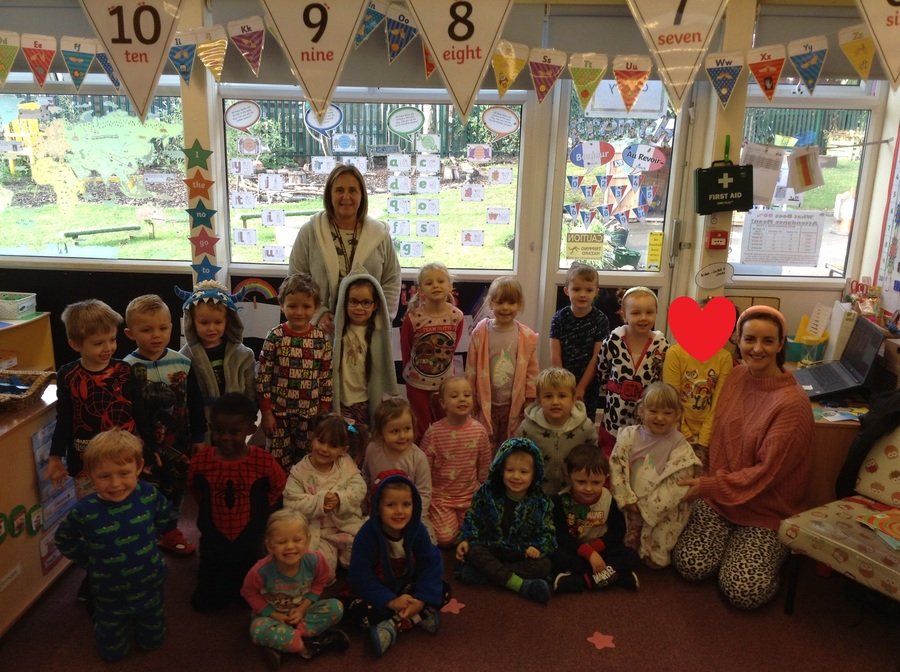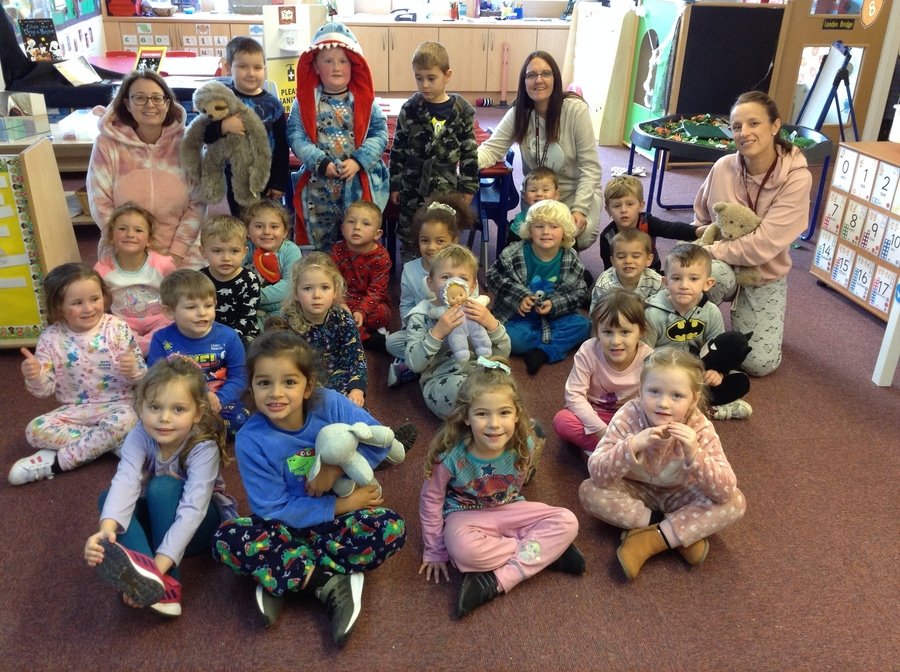 Foundation Stage -Ian's Mobile Farm
Foundation Stage enjoyed a really lovely morning visiting Ian's Mobile Farm. The children enjoyed petting the pygmy goats, sheep, guinea pigs, rabbits, hens, ducks, a donkey and Shetland pony, alpacas and a gorgeous sheep dog called Meg. It was the perfect morning, the sun was shining and children and animals were beautifully behaved. The children learnt lots of things about the different farm animals and about how to look after them and their young. It was such a special visit for all who went to the farm, including the adults.
It may have been wet and windy last week, but that didn't stop us enjoying the outdoors. We did some colour mixing in the puddles and loved building a den and 'sleeping in it'.
Thank you for sending in lots of Autumnal objects found in nature. Look at how we used them to create faces!
Eddie and Lathan retelling our story 'Naughty Bus'
The start of Reception Class 2020/21
Only 2 weeks in and we have done so much.
We are really enjoying starting to investigate reflections as well as lots, lots more!!
We love dancing and singing in our new performance area...