Our topic this term is.....Hola Mexico!
Welcome to Mexico! Get ready to explore this unique country, from its towering temples and stunning geography to its pulsing rhythms and fun-packed festivals.
Tummy rumbling? Concoct a traditional fruit cocktail or delicious Mexican meal. What's on your shopping list? Go steady with the spices!
Discover the mysterious world of the ancient Maya civilisation. Make their chocolate, learn their poetry, play their ball game and follow all their curious rituals. Just try to keep your head!
Feel like celebrating? Design a flute, grab a drum, join a tribe and make some noise! Have you got what it takes to be chief? Let's find out...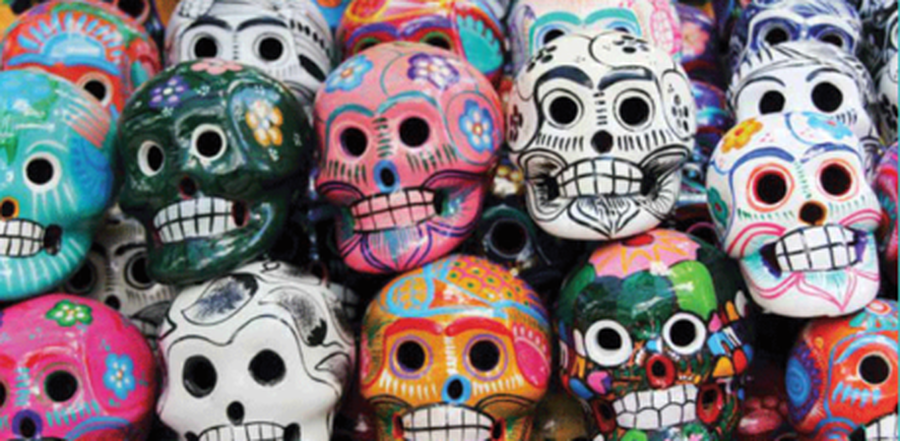 Forest Schools
During the Spring Term, our class have taken part in Forest Schools. This enabled the children
to experience outdoor learning and gave opportunities to learn through discovery within our Forest provision area.
Take a look at some of the incredible activities we took part in:
Birch Class Tree Planting
A huge thank you to all the grown ups that attended our tree planting session,
we were able to plant an amazing amount and variety of trees!
National Space Centre
In UKS2, we had the incredible opportunity to visit the National Space Centre in Leicester.
We had an amazing time, the museum had various sections to visit to learn more about
The Solar System, we even had the chance to sit and learn in the museum's Sir Patrick Moore planetarium. Here are
some photos to show our out of this world journey.....

This term our topic is: Stargazers!
Journey through space, the final frontier…
Investigate the eight planets – Mercury, Earth, Mars, Jupiter, Saturn, Uranus and Neptune. Take a look at the Moon, a celestial body that orbits the earth.
Programme a 'rover' to traverse a lunar landscape and work scientifically to investigate gravity, and what happens when there is none! Compare the time of day at different places on Earth and use GPS satellite navigation system to track hidden treasure. Get in a spin making simple models of the Solar System and listen to hauntings of space themed songs.
Then it's three, two, one… BLAST OFF! Build and launch a rocket for an important test mission.
Exploring space is probable the greatest adventure that humankind has ever undertaken. Are we alone or are there other life forms out there?
Here are some examples of our Home Learning projects:
In Birch Class, parents were invited in for our 'Coding Morning'.
During this session we created our own street art graffiti using a coding programme called Kano.
Here are some feedback bubbles that we received: