Attendance
It is recognised that attendance at school is a key factor in raising pupil attainment.
Every child's attendance and punctuality is checked thoroughly every week at NFJI. Please note that ALL absences, authorised or unauthorised, (regardless of the reason provided) are counted towards the overall attendance figure. Our register opens at 9.00am and we appreciate your help in making sure your child is punctual to their class in order for them not to miss any learning time

Regular school attendance – why it's so important
Good attendance shows your child is reliable. .
Only having 90% attendance effectively means they are missing half a day of school per week. Over one year, this is the same as a child missing 4 weeks of school. During the course of their school education, half a year of school would be lost.
Only attending 80% of the time, means they are missing one day of school per week - eight weeks per year. During the course of their education, one whole year of school would be lost. At NFJI we encourage children to miss as little amount of school as possible.

Preventing your child from missing school: what can you do
You can help prevent your child missing school by:
discussing any problems they may have at school - inform their teacher or head teacher about anything serious

making sure they understand why attendance is important

arranging appointments and outings after school hours, at weekends or during school holidays will help to prevent disruption to your child's education and to the school.
Under normal circumstances, you should not expect the school to agree to your child going on holiday during term time.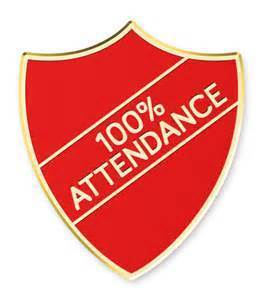 Attendance Matters
To promote attendance we all have our very own tree named after our class. Our aim is to fill our tree full of leaves to earn a reward at the end.
If our class has 100% attendance for the whole week, we can add 2 leaves.
If our class is the winner of the weekly attendance, we can add 1 leaf.
Our goal is to fill our tree as quickly as possible by gaining 100% attendance - Lets see which class wins!
Behaviour and Attendance Data

2012

2013

2014

Attendance

95.4%

95.4%

96.9%

National

95.6%

95.3%

Unauthorised Absence

3.5%

3.8%

2.8%

National

3.7%

3.9%

Persistent Absence

4.3%

5.7%

0.4%

Persistent Absence National

3.1%

2.7%

Permanent Exclusions

0

0

0